Lalitha was recently hospitalized owing to illness, but she was returned to her son, director-actor Siddharthhouse ,'s in Kochi, where she died on Tuesday night, according to MMTV.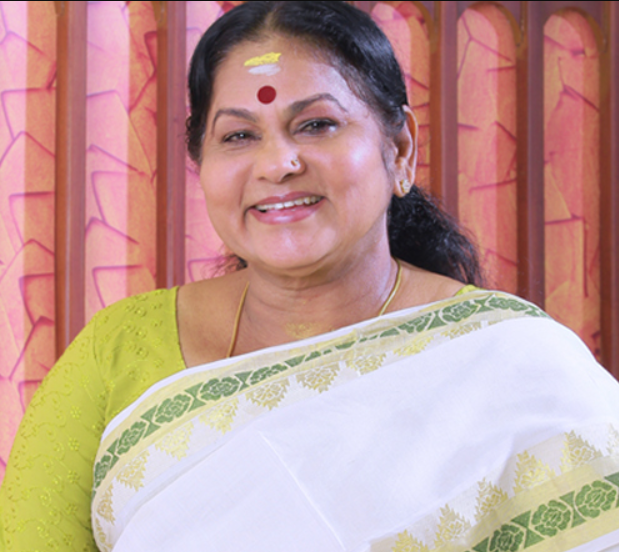 Lalitha began her career as a stage performer before moving into film, and she went on to become a household name in South Indian cinema, most notably in Malayalam.
She appeared in almost 550 films and twice won the national award for best supporting actor, in addition to four state prizes.
Lalitha was born on February 25, 1947, in the Alappuzha district of Ramapuram, near Kayamkulam.
Maheshwariamma was her given name. Her father, K Ananthan Nair, was a photographer, and her mother, Bhargavi Amma, was a housewife.
She began taking dancing lessons at an early age and took part in youth festivals. Her education was disturbed in the seventh grade when she enrolled at Kalamandalam Ramachandran's Indian Dance Academy.
Her stage début was in the drama 'Bali,' produced by Geetha Arts Club in Changanassery. She worked for the Geetha and Prathiba Arts Troupe, which was directed by SL Puram Sadanandan, before landing at the prestigious KPAC, which became synonymous with her name.
She began her career as a singer at KPAC, performing in the dramas 'Mooladhanam' and 'Ningal Enne Communistakki.' She then appeared in several plays, including 'Swayamvaram,' 'Anubhavangal Paalichakal,' 'Koottukudumbam,' 'Sharashayya,' and 'Thulabharam.'
Thoppil Bhasi baptised her with the name 'Lalitha' at that time.
Her husband was the late Bharathan, a legendary director. She is survived by her daughter Sreekutty and her son Sidharth Bharathan.
Lalitha made her film debut with 'Kootukudumbam,' produced by Udaya Studios. It was a film adaptation of a play of the same name in which she had acted.
The late K S Sethumadhavan directed the film. Thus began her exciting film career, and in 1978 she married Bharathan.
In 1991, she received her first national award for her performance in Bharathan's 'Amaram.' Lalitha received a second national award for best-supporting role in 2000 for her performance in Jayaraj's 'Shantham.'
In 1975, she won her first state award for 'Neelaponman.' It was followed by 'Aaravam' (1978), 'Amaram' (1990), 'Kadinjool Kalyanam,' 'Godfather,' and 'Sandesham' (1991). Later in her career, she became involved in television serials.