Lala Kent has been scorned by her ex Randall Emmett. Following her parting away from producer Randall, Lala has taken to social media to slam her ex. The 'Vanderpump Rules' actress is making it obvious that she is not in the mood to forgive or forget what her baby daddy has put her through, from covering up her sleeve tattoo with his name Rand to 'BRand,' to now taking barbs at their sex life.
In a recent Instagram post, Lala announced to her followers that she would be giving away vibrators for the holiday season. Lala wrote 'Tis the season for a little extra self-care! I'm giving away thousands of free vibrators and goodies to celebrate the holidays! It's the best sexy time I've had in five years and eight months 😏🥳 Everyone who signs up to my Naughty List will receive fun gifts to their inbox from me and @bellesaco all month long!'.
Read- Aitana Sánchez-Gijón: The Spectacular Spanish Actress Biography
The 'Vanderpump Rules' star dumped her fiance with whom she was engaged three years ago and is currently residing with their nine-month-old daughter Ocean after allegations that the 50-year-old producer was unfaithful to her.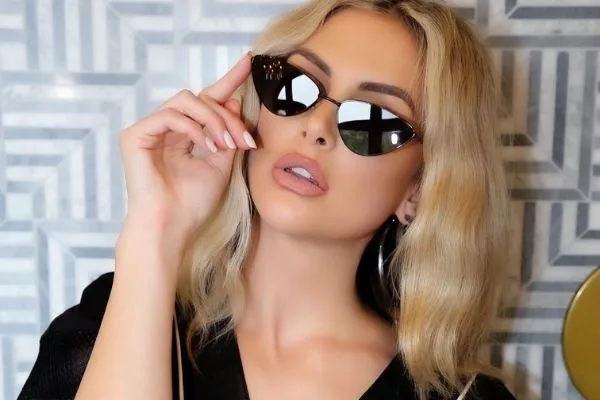 The news came after the 31-year-old reality star deleted all traces of Randall from her Instagram account over the weekend and liked a post on the site about him allegedly cheating on her, following the appearance on social media of videos and photos of what appeared to be her fiance with two women in Nashville.
Read- Taylor Swift turns 32, and fans are celebrating the birthday of their favorite actress.
Lala Kent is a businesswoman and reality television celebrity who rose to prominence on Bravo's Vanderpump Rules. She also has a cosmetics collection called 'LALA,' which includes cosmetic products ranging from lotions to glosses to packages. In 2015, Lala Kent starred in the film 'Pitching Love and Catching Fire.' She also appeared in the 2014 film One Shot and the 2015 film Dragon Warriors.
Lala Kent is an Instagram Influencer and social media personality with over 1.7 million followers. Aside from that, many online media celebrities earn money through their Onlyfans accounts; nevertheless, it appears that Lala Kent does not have an account. She also earns money as a Product Affiliate through her various web-based media platforms.