Katherine Walker, a 27-year-old nurse, was announced as the new Miss Universe Ireland on the Miss Universe Ireland Instagram account. Katherine is no stranger to the pageant world, having previously competed and also has won the crown. Katherine's full name is Katharine Sara Walker and she uses her full name in her social media accounts like Instagram and Twitter.
The authorities announced the results on their Instagram account. Katherine is now competing in the Miss Universe Competition in Israel. On Friday, the preliminary rounds of Miss Universe took place and Katherine wore a green dress with a message of equal pay for nurses.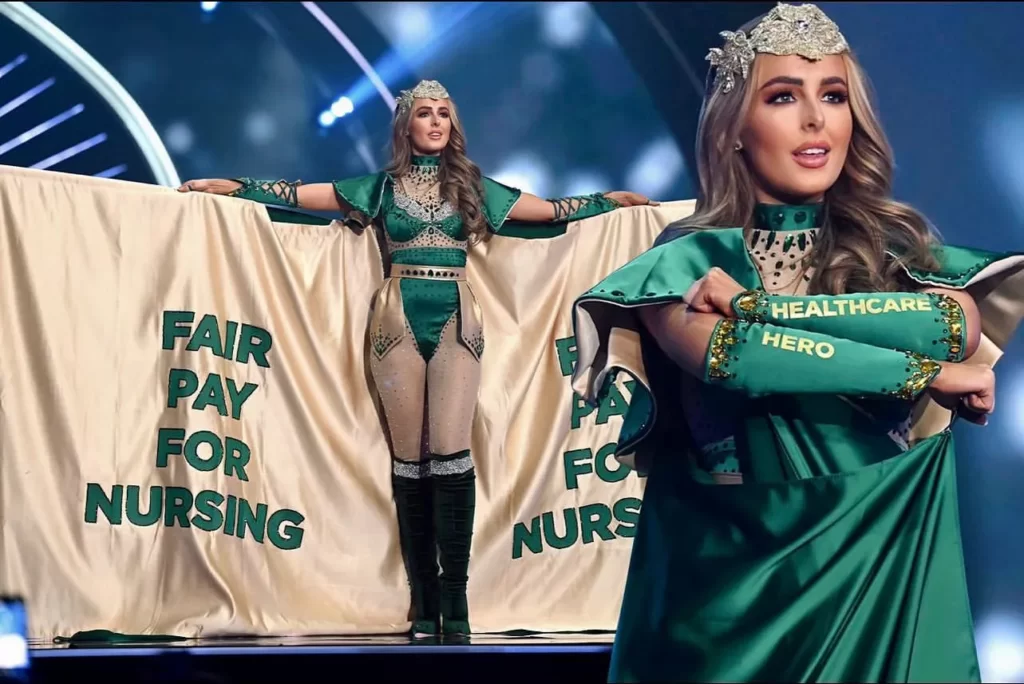 Katharine Walker, a young Hillsborough woman, took the stage at Belfast's Europa Hotel to accept her Insanity Tan Miss Northern Ireland 2018 title. At the Royal Victoria Hospital for Sick Children, she worked as a children's nurse.
Read- Jázmin Viktória Elizabeth: Miss Universe Hungary 20201
If the froth and frivolity of the catwalk can appear to be a frivolous world, it's clear that Katharine is a serious-minded young woman who has gained significant life experience from her profession.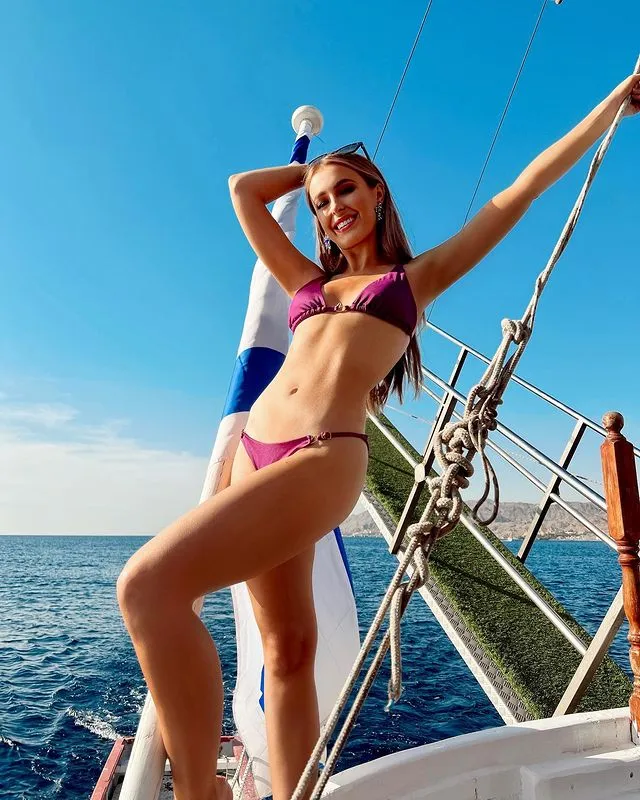 Katharine was raised in Hillsborough, County Down. Her father, Fred, was a civil servant, and her mother, Wendy, was self-employed, but both are now retired.
Read- Noa Kochba: Miss Universe Israel 2021
She was 16 years old when a ball hit her in the face and knocked out two of her teeth while she was playing hockey. It meant months of dental visits, and it had a negative impact on her confidence for a while.
She competed in Miss Northern Ireland for the first time in 2017 and finished in the top ten. She won the title of Miss Horatio Todd's the following year, and then came the moment in 2018 when the crown was passed to her from 2017 winner, Anna Henry, with whom she shared the stage in 2017.
She had planned to relocate to Australia to pursue her career there, but she put that plan on hold after winning Miss North Ireland in 2018. She also enjoys tennis and frequently visits a tennis court near her home when she has free time.