Katharine McPhee Foster's inner circle is standing up for her after her bikini photo sparked outrage.
On December 29, Erin and Sara Foster, whose father is Kat's husband David Foster, showed their support for her latest swimsuit photo on Instagram.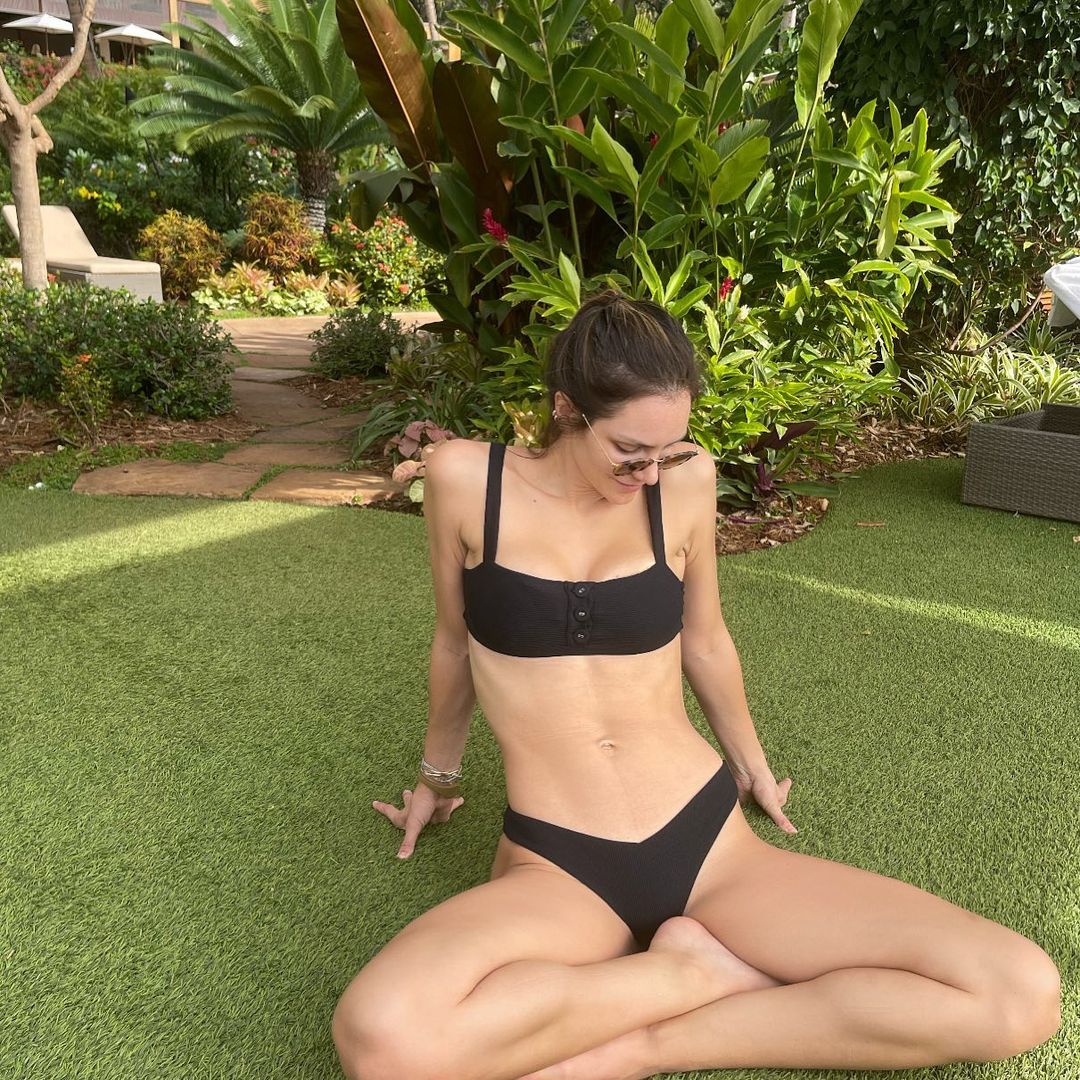 Things started when David, 72, posted a photo of Katharine wearing a black bikini with the caption "what baby" 10 months after she gave birth to her son Rennie.
Read- Madonna never shies away from bikini
Some users chastised him, saying, "Yeah, let's perpetuate the unhealthy narrative that women need to be back to or smaller than their pre-pregnancy size postpartum."
Katharine, 37, on the other hand, had a different opinion and responded directly to the user. "Jumping in a lake almost a year after giving birth is an unhealthy narrative," she said.
The American Idol alum also made her own post in which she stated that she had "zero" dieting and "zero" pressure to lose weight after giving birth. "Stop being offended by what people post who have no impact on your life and move on," wrote the singer this week. "Perhaps you should adopt a more 'oh that's nice, he thinks his wife is hot' attitude."
Her stepdaughters have now weighed in.
"If I can accept my stepmother looking like this, you should be able to as well," Erin, 39, wrote. "She hasn't had any surgery, and the photo hasn't been altered or filtered in any way. You can't shame someone for feeling cute after having a baby, regardless of whether she has stretch marks or a six pack. Allow her to live."
Sara, 40, also mentioned a double standard for new mothers. "If you had cellulite and stretch marks in the photo and the caption was identical, we would all be celebrating his post," she speculated. "But you don't, and that's not something to celebrate."
She then complimented Katharine on her exercise regimen: "You've been working out like a maniac at the gym. Let's whine about women and husbands who post 3-week postpartum photos with full-body lipo, filters, and altering apps that make us all look like s—t," adding, "People are crazy."" (From 1982 to 1986, David shared Erin and Sara with Rebecca Dyer, his wife.)
Debra Messing, Kat's Smash co-star, also congratulated her, writing, "Congratulations! Also, please send me your workout."
Katharine admitted that after her pregnancy, she "found a great workout" and simply let her "body do its thing."
She put it this way: "That's all. And guess what else? I'm sure I'll gain weight again at some point. What does it matter? BUT, seriously, people who are freaking out about what my husband captioned, get a life."