Today is Kalpana Chawla's birthday and if that tragedy had not happened in 2003, Kalpana would be celebrating her 60th birthday today.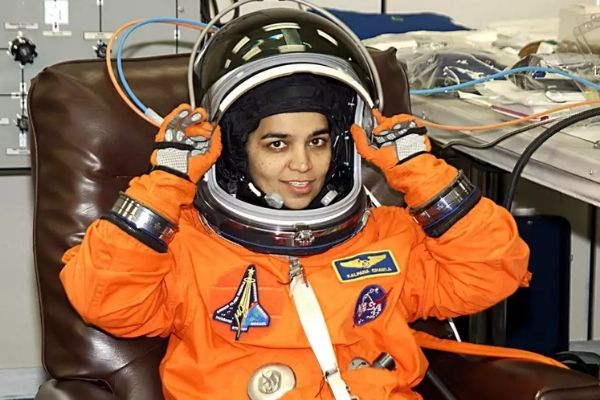 Everyone admires the space, but only a few people get a chance to look closely at what lies in the depths of infinite space. One of them was Kalpana Chawla, the first woman astronaut of Indian origin. She was born on March 17, 1962, in Karnal, Haryana.
Science was always her favourite subject and since childhood, she dreamed of becoming a flight engineer.
After aeronautical engineering from Punjab Engineering College, she went to America for further studies at the age of just 20. She earned a master's degree in aerospace engineering from the University of Texas.
She then received a PhD in Aerospace Engineering from the University of Colorado. During this time she married Jean-Pierre Harrison on December 2, 1983, and became USA naturalized citizen.
Her career in NASA
Kalpana Chawla started working for NASA in the year 1988. Then in December 1994, she was selected for the space mission as an astronaut. In 1997, she had the opportunity to fly for the first time on a space mission as a mission specialist and primary robotic arm operator.
She created a new history as soon as she departed on a space mission on November 19, 1997. She was the first Indian woman to go into space. During this mission, she spent a total of 372 hours in space. Let us also tell you that Kalpana Chawla applied for NASA's space mission for the first time in the year 1993, but then it was rejected. In the year 1991, she acquired US citizenship.
Bid Goodbye too soon
Kalpana Chawla always used to tell the students that whatever your goal is, look at it and follow it. She flew again for her second mission on 16 January 2003.
How did Kalpana died in space?
This mission was Space Shuttle Columbia STS-107, the 113th mission of the Space Shuttle Program. On this mission, she was in the role of mission specialist. The Space Shuttle's return from the mission was to take place on February 1, 2003.
The STS-107 Space Shuttle was about to land when it turned into a fireball just 16 minutes before landing when entering into Earth's atmosphere over Texas. The entire crew including Kalpana died in this accident.
Kalpana Chawla is no more as she left the world at the age of 40, but her story will continue to be an inspiration for generations to come.