Jennie Tonkham Phonchanhueang is a Lao model, actress, businesswoman, and beauty pageant titleholder who was crowned Miss World Laos 2017 and Miss Universe Laos 2021. She competed in Miss World 2017 and Miss Universe 2021, representing Laos. She also won Miss Congeniality in Miss Universe Laos 2021 competition.
26 years of age Jenny is 176 cm tall and is taking a masters degree in International Finance and Accounting at the University. Apart from being a model and student, she is also a social media influencer and fitness freak. Jennie can speak 3 languages like Lao, Vietnamese, and English.
Read- Roshanara Ebrahim: Miss Universe Kenya 2021
Phonchanhueang began her pageantry career on August 26, 2017, at the Lao National Convention Center, representing Vientiane Prefecture in the Miss Universe Laos 2017 competition, where she won the title of Miss World Laos 2017. She was the first Laotian to compete in the Miss World pageant.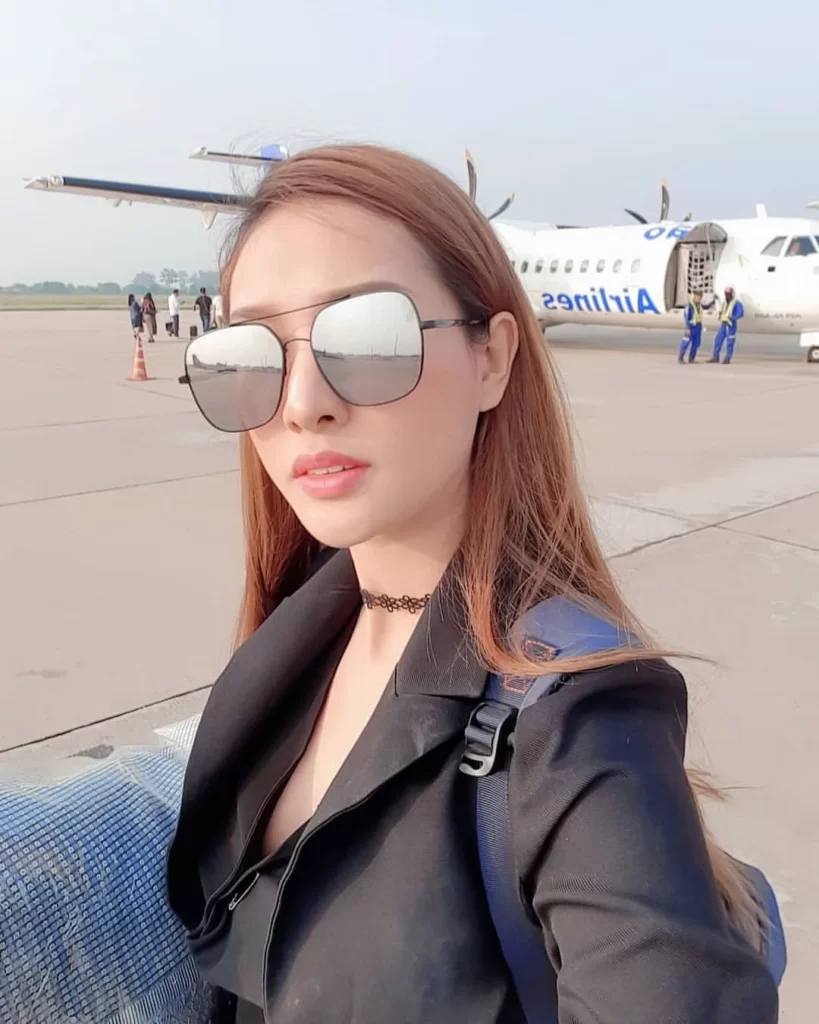 More about Jennie Tonkham Phonchanhueang
She is a person who enjoys practicing surf skating. She has put in a lot of time and effort to improve her surf skating skills in order to compete in an international competition one day.
She gives back to her community by donating and taking part in charitable activities.
She studied traditional music in order to communicate her knowledge of her homeland.
She also likes to play golf and a businesswoman.
She also a famous TikToker with 22.7K Fans.
Tonkham Phonchanheuang, also known as Jenny, is a model and presenter.
Tonkham was born and raised in the Laotian capital of Vientiane.
Jenny, among her many talents, is well-known for her ability to play the ukulele.
Jenny, in addition to being a model and presenter, is also working as the director of Tonkham Modeling.
Jenny won the Miss World Laos beauty pageant in 2017 before being crowned Miss Universe Laos 2021.