Hannah Daughtry, Chris Daughtry's eldest child, was born on March 18, 1996. At the time of her death, she was 25 years old.
Hannah Daughtry formerly went by the Instagram account @americangoth, where she would post photographs for her admirers, according to The Mail.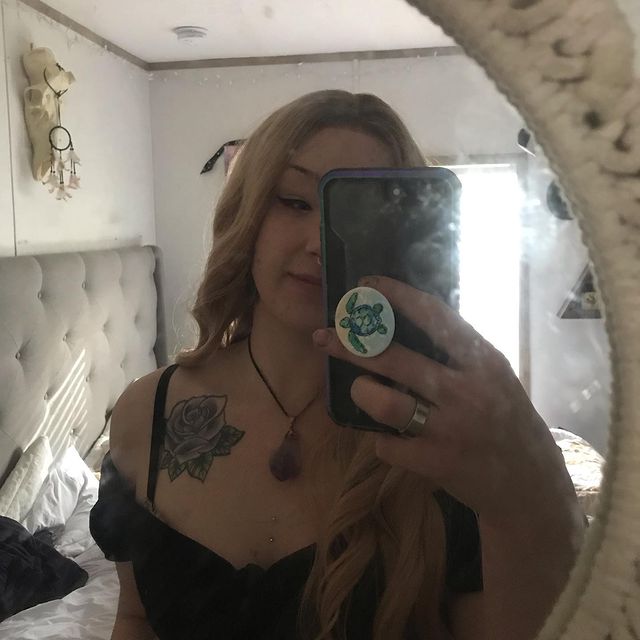 Unconfirmed sources also claim she was the mother of a baby daughter but there is no news of her boyfriend or husband.
Read- Netflix Releases Trailer of SINGLE ALL THE WAY Featuring Jennifer Coolidge
What happened to Hannah Daughtry and her death?
Hannah was discovered dead in her Nashville home by law enforcement police on November 12, 2021, according to People.
A source for the artist confirmed the devastating news to the news site, adding that father Chris will be taking time off from the tour to be with his family.
"All currently scheduled Daughtry gigs for the coming week have been postponed due to the unexpected loss of Chris and Deanna Daughtry's daughter, Hannah," they added.
The musician and his loved ones, according to the source, wished to be left alone to grieve.
"The Daughtry family gratefully acknowledges your understanding and respectfully requests privacy during this extremely difficult time," they said. Hannah's cause of death has yet to be determined.
What are the names of Chris and Deanna Daughtry's other children?
Hannah was the eldest daughter of Daughtry and his wife Deanna, whom he married in 2000 and later the coupled divorced.
In 2010, Deanna gave birth to their twins, Adalynn Rose and Noah James. Griffin, the couple's stepson, is also a member of the family who is from Chris Daughtry's first marriage.
Chris explained what he had learned about becoming a parent in a 2013 interview with Yahoo Music.
"I think any father probably feels this way about their children: no matter how old they grow or how young they are, you'll always be there to fight for them, and you'll always be there to pick them up when they fall down," he said.
"My wife and daughter were absolutely my influences for the lyrical content of that song," he added.