Donna D'Errico, the 53-year actress keeps surprising her fans. A few days ago she posted some topless images on her Instagram account and she keeps posting her hot images to delight her fans. The mother of two never shies away from being bold in front of the camera. The former Baywatch diva has revealed to the media that she was too afraid of water and do not know swim till now.
The former Baywatch hot actress has recently colored her blonde hair to black and the 53 years actress can give any actress of today a run for their money when it comes to hotness.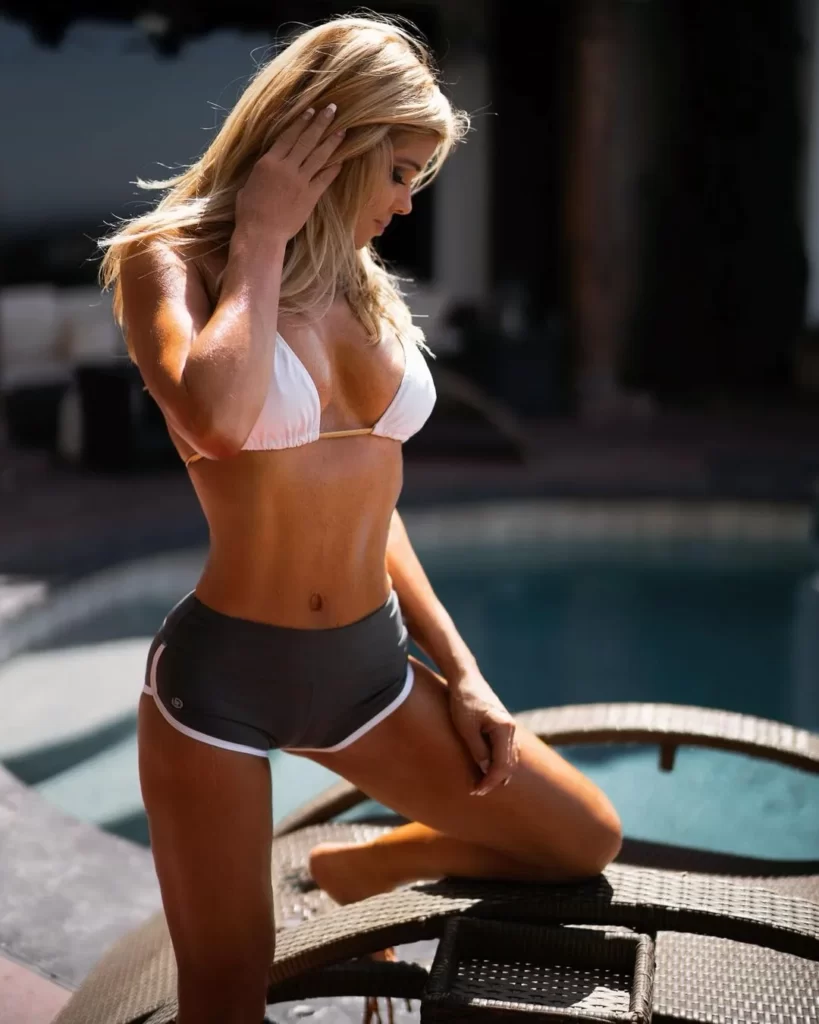 Donna D'Errico don't know swimming
Donna D'Errico was prepared to make a big impression during her "Baywatch" audition, but she didn't get one vital memo. The show had some big names like Pamela Anderson and Carmen Electra. Making a mark for her was never easy but Donna D'Errico did it with her grace.
She never lagged behind the other actress when it came to acting or looking sexy on the show.
Read- Katie Price: the British Model, actress, Singer, Children, Networth, Biography
"All I had to do was take a swim test," the actress explained to Fox News. "But I couldn't swim." I was terrified of water. Even walking on water was impossible for me. "You can swim, can't you?" the ["Baywatch" swim coach] asked. "Sure!" I said, lying.
The actress recalls her exam at the YMCA pool in Pacific Palisades, California. The actress stated that she is determined to become one of the show's sought-after lifeguards. D'Errico, on the other hand, had no idea how she was going to persuade a full crew that she could easily do a dive – or three.
"You have the opportunity to be a part of the most viewed show in the world," added the 53-year-old. "It was a once-in-a-lifetime opportunity." And here I am, well aware that I am unable to swim. Everything was supposed to be basic, with no technical jargon.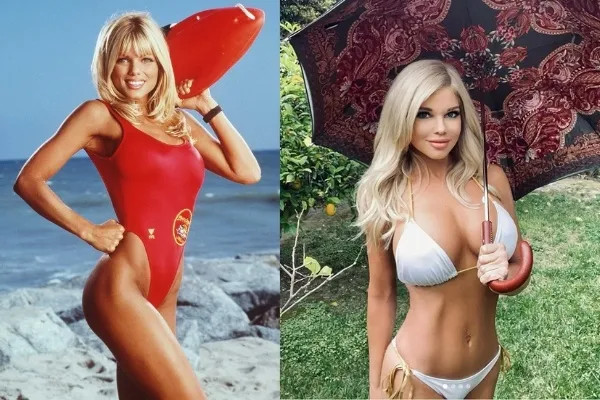 'What should I do?' I arrived at 5 a.m. nevertheless and was ordered to get in the pool and do a few laps to warm up. I'm standing on the precipice like a terrified child. And he asked, 'Donna, what are you doing?' Go for a couple of laps. It's very cold in there. I just couldn't let go. I was going to drown. Finally, he said to Donna, "Get out of the pool." 'You have no idea how to swim.'
Donna D'Errico portrayed Donna Marco in "Baywatch."
"My initial thought was, 'Are you going to inform the producers?'" D'Errico said.
And he said to me, 'Well, sure, I'll tell them you can't swim.' "It's a lifeguard show!" I was furious because I didn't want to miss it. So I got swimming lessons with their top guy at the pool five days a week at five a.m. Every morning, I made this excursion. And I had a son at the time. They gave me fins, which made swimming and swimming simpler for me.
D'Errico did another swim test a few weeks later and failed again. She continued her studies and barely passed the next exam. But it didn't matter because she did. D'Errico returned to the series as Donna Marco from 1996 until 1998.
"I can't swim to this day," she said. "I'm frightened of water." I can't even keep my eyes open. There is one scene, and I believe it is the only one, in which my character is in the water doing a rescue. And I'm quite sure I nearly drowned trying. I'm meant to save a boy, but you can see my lips say the f word while swimming in the pool. It's one thing to have your fins, but it's quite another to not have them.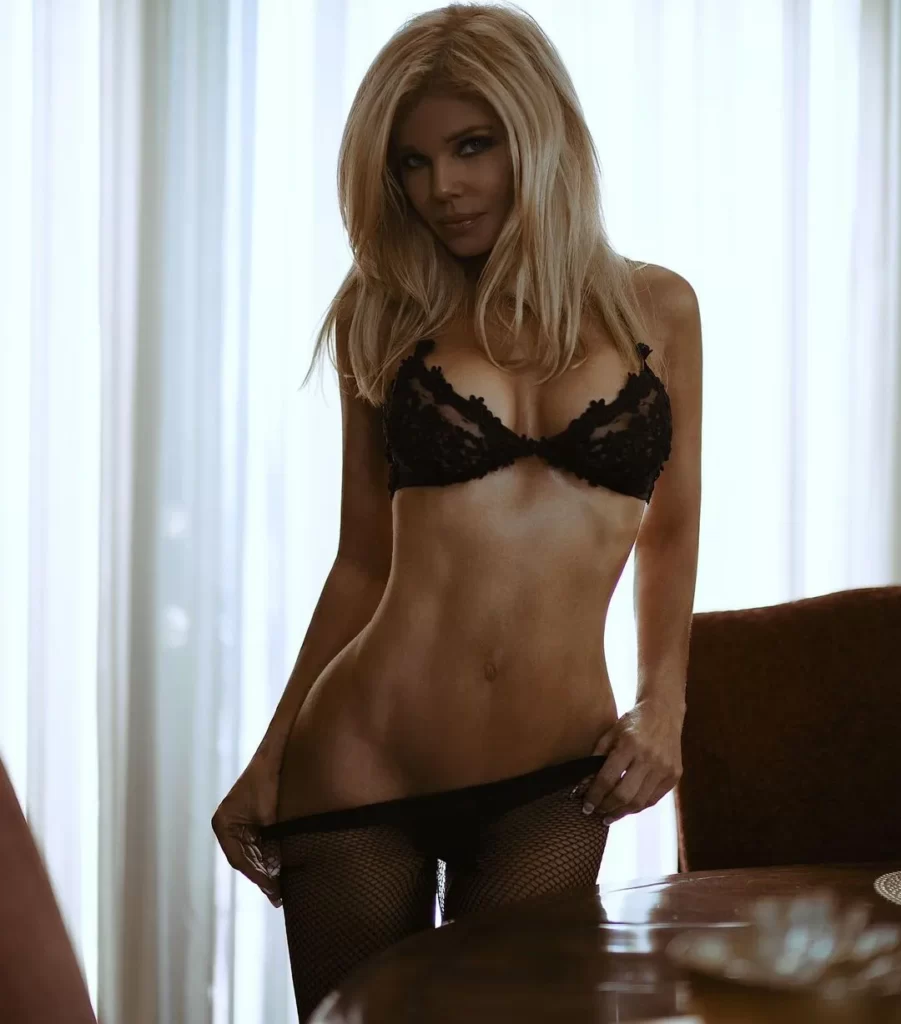 You can't swim and you're afraid. I'm quite sure they never forced me to do another rescue. "However, if you're looking for this episode, I'm very sure you can see my mouth say the f word!"
Despite her water-related mishap, D'Errico said she appreciated being a part of the show and soon bonded with her co-stars.
"When I first started, I was incredibly nervous since everyone else was a tremendous celebrity, and here I was, brand new and shy," she explained. "I was thinking to myself, 'How did I end myself on this show?'" But I recall one occasion when I was in my trailer and needed to use the restroom. I was wearing a one-piece swimsuit, which requires me to pull everything down. When I lifted the toilet seat, there was a gigantic lizard about a foot long. It was enormous. I screamed and flew away. I open the trailer door to find David Hasselhoff and a few staff members laughing uncontrollably. Fortunately, I was able to remove my swimwear in time! They couldn't stop laughing. "However, it established the tone."
D'Errico remarked on how keen Hasselhoff, now 69, was to make everyone on set feel comfortable.