Cheslie Kryst, a beauty queen, lawyer, fashion blogger, and Extra TV correspondent, died after falling from a "higher elevation" of a 60-story condominium in New York City shortly after 7 a.m. on Sunday, Jan. 30, according to an NYPD spokesperson. They added that Kryst's death, who lived on the ninth floor, appears to be a suicide, but that the official cause has yet to be determined by a medical examiner.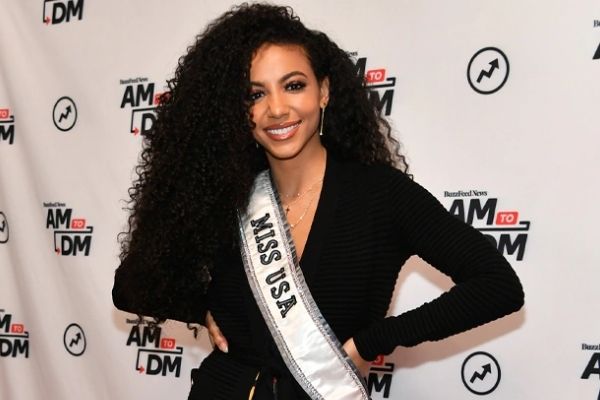 "We share the devastation and great sorrow of our beloved Cheslie's passing," her family said in a statement to Extra. "Her great light, with its beauty and strength, inspired people all over the world. She genuinely cared, she loved, she laughed, and she shone."
The statement went on, "Cheslie embodied love and served others, whether as an attorney fighting for social justice, as Miss USA, or as an Extra host. Most importantly, as a daughter, sister, friend, mentor, and colleague, we know her legacy will endure. The family requests privacy at this time as we mourn our loss."
Kryst was born in 1991 in Jackson, Michigan and grew up in South Carolina. Kryst attended the University of South Carolina and graduated from Wake Forest University School of Law in 2017. She was a civil litigator at the North Carolina firm Poyner Spruill LLP. She also founded the White Collar Glam blog for women in business attire.
She was crowned Miss North Carolina USA in 2019 and took a sabbatical from work after being crowned Miss USA 2019. Her company hired her as its first diversity advisor in 2020.
Kryst also started working as an Extra correspondent in New York in 2019. "Our hearts are broken," the show's producers said in a statement posted on its website. "Cheslie was not only an important part of our show; she was also a beloved member of our Extra family who touched the entire crew. We extend our heartfelt condolences to all of her family and friends."
Cheslie Kryst as Miss USA 2019
A 27-year-old North Carolina lawyer who represents inmates for free won Miss USA on Thursday night, describing herself as a "weird kid" with a "unibrow" who is now part of the first generation of truly empowered women.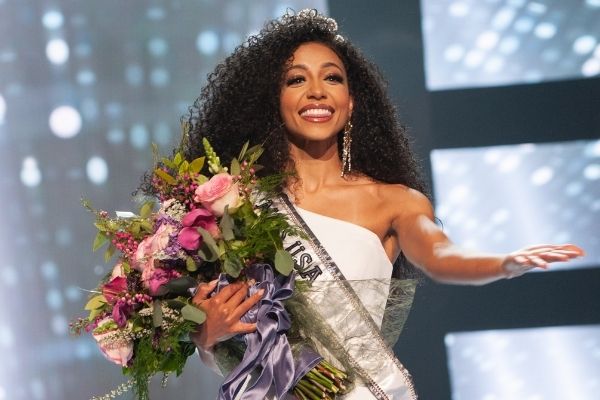 When asked in the final round to describing her generation in one word, Cheslie Kryst of Charlotte said "innovative."
"I'm standing here in Nevada, the state with the first female majority legislature in the entire country," she said at the event, which was held in Reno for the first time. "My generation is the first to have that forward-thinking mindset that values inclusivity, diversity, strength, and empowered women. I'm looking forward to my generation's continued progress."
As the three finalists, New Mexico's Alejandra Gonzalez, the first runner-up, and Oklahoma's Triana Browne, the second runner-up, helped highlight the diversity of the competition on stage, along with Kryst, who is African American.