Ayushman Khurana, who plays the lead role in Chandigarh Kare Aashiqui, announced the trailer's release on his Instagram account. Several celebrities congratulated him on the photo in his post.
Chandigarh Kare Aashiqui lead actress Vani Kapoor also posted the poster teaser on her Instagram account.
On November 3, the trailer for 'Chandigarh Kare Aashiqui,' starring Ayushmann Khurana and Vaani Kapoor, will be released. By posting on his social media, the actor stated. Simultaneously, the film directed by Abhishek Kapoor will be released on December 10.
'This Aashiqui is a bit different,' the actor wrote in a motion teaser for the film. Several celebrities congratulated him on the photo in his post. Read- 15 best movies about identity You must Watch
Yesterday, the actor also shared a photo from the film 'Doctor G.' In the caption, he stated that the film will be released on June 18, 2022. Ayushman Khurana, Rakulpreet Singh, and Cefali Shah star in the film.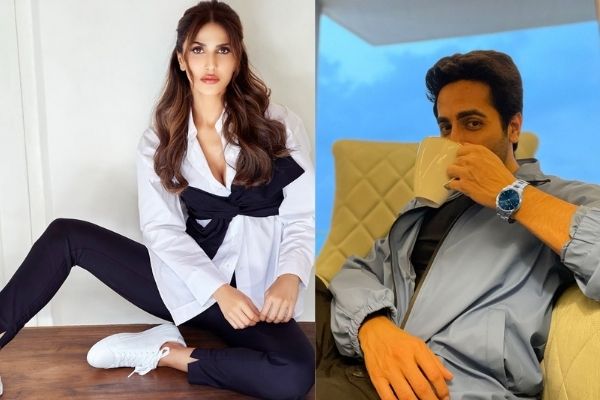 Today, the 'Doctor G' actor shared a photo with Shah Rukh Khan on his Instagram account. 'Happy Birthday, Shah Sir,' reads the caption. 'May your family and you be happy.' He also wrote a famous Shah Rukh Khan song line. 'Nikli hai dil se yeh dua,' he says. Read- Jio rockers telugu movies download
Ayushman Khurana has firmly established himself in Bollywood. From romantic to thriller, Atushman has appeared in films such as 'Bareli Ki Barfi,' 'Shubh Mangal Sabdhan,' 'Andhadhun,' and 'Bala.' Not only that, but in 2016, he received a national award for his acting abilities. The 'Vicky Donner' actor recently announced that he will be seen in the upcoming film 'Action' genre. He also stated that he will abandon the chocolate boy image this time and focus on action dramas.