One of the most well-known horror stories of all time is about to be reimagined! After establishing the slasher genre with numerous films released between the 1970s and the 2010s, it is now the turn of the streaming platform Netflix to demonstrate its new approach in the film "The Texas Chainsaw Massacre," the sequel to the successful franchise that will be released on the platform in February.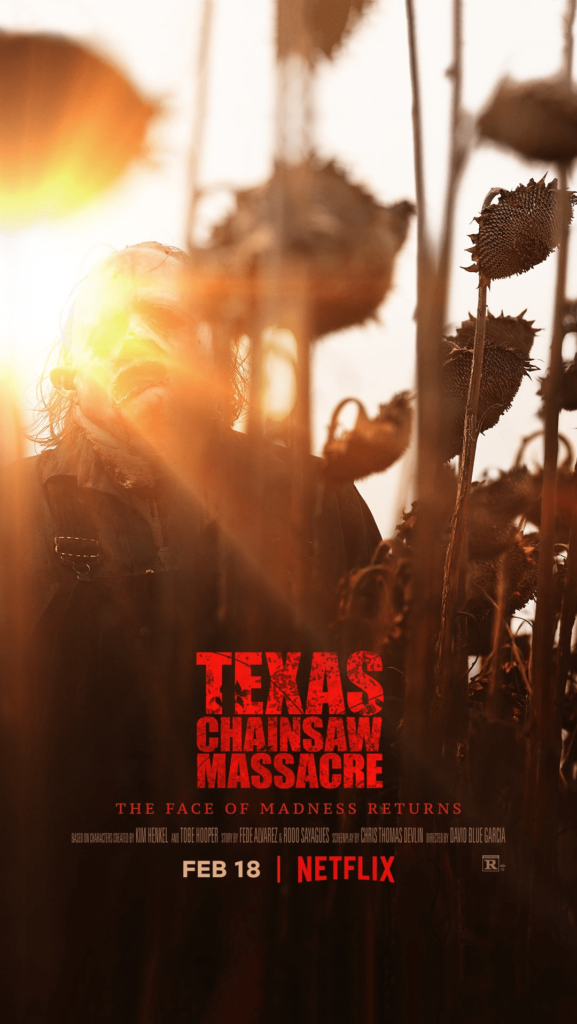 So far, few promotional materials for the film have been released, but it appears that the service will begin investing in its promotional period beginning next week. To kick off the promotion, Netflix released a new official poster for the film this afternoon (28) that announces the release of the new trailer next Monday.
Read- "Rest In Peace" Is Released By Dorothy. Single And Video From The Upcoming Album "Gifts From The Holy Ghost"
Sarah Yarkin (Melody), Elsie Fisher (Lila), Mark Burnham (Leatherface), Jacob Latimore (Dante), Moe Dunford (Richter), Olwen Fouére (Sally Hardesty), Nell Hudson (Ruth), Sam Douglas (Herb), and William Hope are among the cast members (Sheriff Hathaway). This time, John Larroquette reprises his role as the film's narrator, having previously lent his voice to both the original and the 2003 remake.
The sequel to "The Texas Chainsaw Massacre" is set to premiere on February 18 of this year, when it will be available for free to all streaming platform subscribers. Until then, the streaming platform should release a slew of other promotional materials, in addition to the trailer released on Monday.
What are your hopes for the movie's release? Are you curious to see how the story will be told this time?