It is said that love has a lot of power, but this love can sometimes jeopardize one's entire life. Sulakshana Pandit's experience is a sad example of how love can destroy someone's life. Or maybe it is the lack of courage to accept a denial that forced Sulakshana into the darkness from where she never recovered.
Popular As
Sulakshana Pratap Narain Pandit
Occupation
Actress and playback singer
Age
67 years old
Zodiac Sign
Cancer
Born
12 July 1954
Birthday
12 July
Birthplace
Raigarh, India
Nationality
India
Siblings
Vijayta Pandit, Sandhya Pandit, Lalit Pandit, Jatin Pandit, Mandheer Pandit, Maya Pandit
Debut
As Singer- Phaansi-1978
As Actress- Uljhan-1975
Marital status
Unmarried
Affair
Sanjeev Kumar
In the 1940s and 1950s, Suraiya and Noor Jehan ruled the Hindi cinema as singing actresses. But after the partition, Madam Noor Jehan migrated to Pakistan leaving Suraiya the only star who could sing.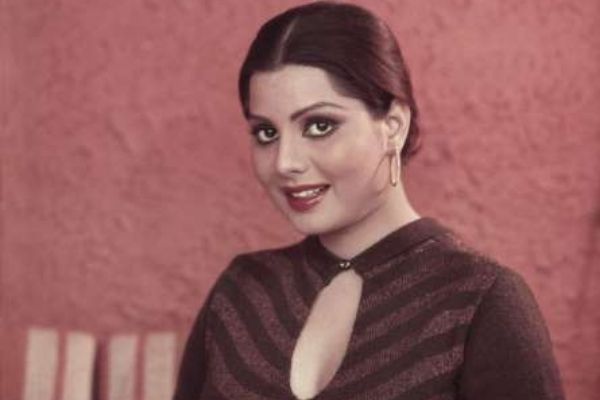 Suraiya was at the pick of her career when she got involved with Dev Anand. Both used to love each other but due to strong opposition from Suraiya's family, the love story remained incomplete. after the separation from Dev Anand Suraiya slowly moved away from the film industry. With the end of Suraiya's career, there was also a halt in singing actresses.
Playback singing took over and actresses concentrated more on their looks and acting. The era was dominated by playback singers like Lata Mangeskar, Asha Bhosle, Geeta Dutt and others.
But after many years an actress started her career in Hindi movies who could sing.
Beautiful Sulakshana Pandit was a well-known singer and heroine of the 1970s and 1980s. Whoever saw her razor-sharp nails and murderous laughter would keep an eye on her.
But who could have predicted that her life and career would be ruined by a love affair? Who knew that this always-laughing-and-smiling heroine would one day be deafeningly silent and lost in oblivion? Even Sulakshana Pandit will be unaware of this. Let us learn more about Sulakshana Pandit.
Early life of Sulakshana Pandit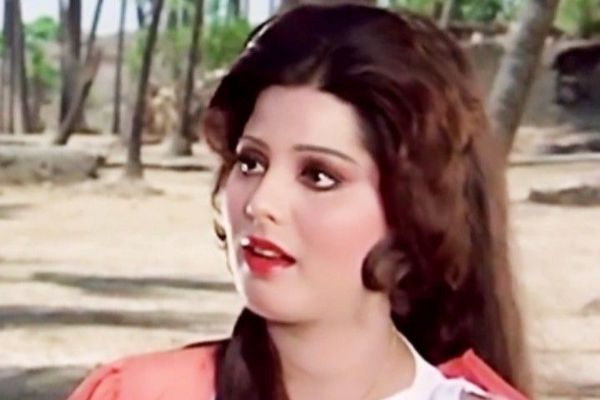 Sulakshana Pandit was born in Raigarh, Chhattisgarh, on July 12, 1954, in a musical family. They were seven siblings along with Sulakshana. Sulakshana had three brothers named Mandheer, Jatin, and Lalit Pandit. Mandheer Pandit was a music composer and Sulakshan used to do a lot of stage shows with him.
Jatin and Lalit Pandit formed a famous music composer duo and were part of many hit movie music like Khiladi, Jo Jeeta Wohi Sikander, Kabhi Haan Kabhi Naa, etc.
Sulakshana had three sisters too named Maya Anderson, Sandhya Singh, and Vijayta Pandit. Vijayata Pandit was also an actress and singer. She started her career with the super hit movie 'Love Story' in 1981 opposite Kumar Gaurav. Later she got married to music director Aadseh Srivastava.
Sulakshana Pandit Career and Love
She began singing when she was nine years old. In 1967, Sulakshana sang her first song for the film 'Saat Samundar Paar Se' alongside Lata Mangeskar. The song was 'Pappa Jaldi Aa Jaana Song' and Sulakshana lend her voice to the kids in the movie while Lata sang for her mother.
During this time, she also began to receive offers for film roles. She made her film debut in 1975 with the film 'Uljhan.' In the film, she was paired with Sanjeev Kumar. She also sang the 'Aaj Pyare Pyare Se Lagte' song in the movie.
Did Sanjeev Kumar Love Sulakshana Pandit?
Sulakshana fell in love with Sanjeev after witnessing his serious demeanor. Sanjeev Kumar used to like Sulakhana as a friend but he never loved her.
Sanjeev Kumar used to love Hema Malini at the time, but Sulakshana started liking Sanjeev Kumar. Sanjeev Kumar proposed to Hema Malini for marriage, but she declined because she was in love with Dharmendra.
After Hema refused, Sanjeev Kumar was heartbroken. He and Sulakshana had become very close friends by that point, and he used to tell Sulakshana everything.
When Sanjeev Kumar was rejected by Hema Malini, Sulakshana expressed her feelings for him, but fate probably had something else in mind. After Hema refused Sanjeev Kumar, he also rejected Sulakshana. Sulakshana's life seemed to be ruined after Sanjeev Kumar's rejection. She stopped appearing in films and distanced herself from the outside world.
Sulakshana moved into a flat in Mumbai with her mother. Despite being with her mother, her condition worsened, and she developed depression. Sulakshana was taken aback when Sanjeev Kumar died in 1985. According to news of that time, Sulakshana lost her mental equilibrium and did not recognize anyone. Sulakshana herself revealed this in an interview in 1999.
Sulakshana never got married in her life and stayed with her sister and brother-in-law Aadesh Shrivastava.
'I went into depression after Sanjeev left,' Sulakshana admitted. 'I almost killed myself. But God willing, I was saved, and I am still living my life today, despite the fact that I haven't recovered from the shock. I've locked the door to my room and spent the entire day watching good movies and listening to music so that I could face life and the world' Sulakshana Pandit added. Sulakshana Pandit moved in with her sister Vijayta Pandit, who also was an actress after, her parents died.
What Sulakshana Pandit doing now?
Sulakshana Pandit is 67 years old now. She is psychologically disturbed and a social outcast today. In addition, a fractured hip has rendered her somewhat immobile. She does not attend any social parties nor gives any interviews to tabloids.
Also Read-