Brazilian drag queen Pabllo Vittar congratulated Anitta on the record of "Envolver," the first song by a Brazilian artist to reach the top spot among the most listened to Spotify in the world.
Pabllo Vittar Publicly Congratulates Anitta comments on Anitta's victory and recalls his emo phase, a genre that returned with everything at Lolla 2022.
"She simply demonstrates that we can, that our pop is as powerful as any other. I'm overjoyed for her. Congratulations, my friend; you have earned everything and will be celebrated "Backstage at Lollapalooza 2022, where Pabllo performed this Friday (25), at the Interlagos Circuit, said the singer.
According to Anitta's audio from the time, the confusion between them was caused by the costs of filming the video for "Sua Cara" in 2017. Since then, the two fan bases have traded barbs on social media.
Five years later, in February, the two singers performed together at a carnival rehearsal in So Paulo, effectively putting an end to the feud in a meeting that shook the internet.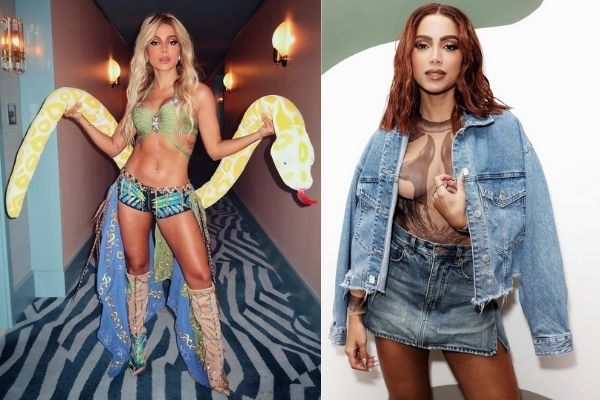 Pabllo requested that fans refrain from fighting during the event. Then, in an interview with g1, she stated that the feud has "turned a page" and that she plans to launch a new partnership with her friend in 2022.
"Envolver" by Anitta, a reggaeton song sung in Spanish, went viral on social media, away from the spotlight and without traditional investment after internet users created a challenge with the song's choreography, which includes dancing in the plank position, with elbows or hands. supported on the ground
Get together at Coachella
Pabllo and Anitta will also meet at the Coachella 2022 festival, which will be held in the desert of southern California (USA) in April and will feature both. A new meeting between them on stage, however, should not take place.
"We even discussed it, but the stages, schedules, and logistics are incompatible. But it will happen one day."