Mavys lvarez, a Cuban woman who filed a complaint with Argentine courts for alleged human trafficking while in a relationship with the late football star Diego Maradona, stated that when she was 16, the former soccer player subjected her to physical and sexual violence and introduced her to drug addiction.
lvarez, who now lives in the United States, also stated that the Fidel Castro government and those close to Maradona covered up what happened during her nearly five-year relationship with the soccer idol on the island.
"I had to burn stages of my life because I stopped being a girl." You transform from a girl to a woman all at once. "All of my innocence was stolen from me," lvarez said Monday during a press conference with international media in a Buenos Aires hotel. "I was only 16 years old and I was already drinking and high."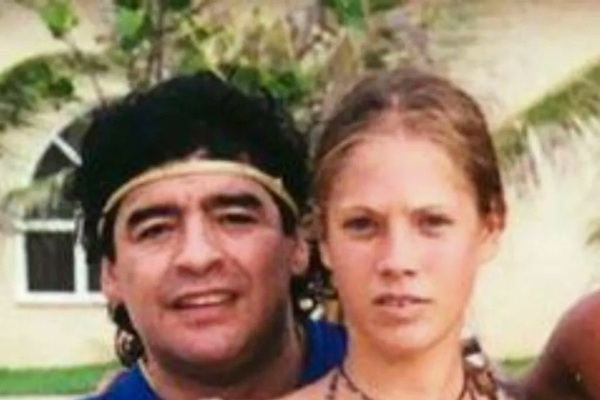 lvarez, 37, arrived in Buenos Aires last week to testify before Argentine courts as part of a preliminary investigation into alleged human trafficking for sexual purposes. She is the first of Maradona's ex-partners to come forward with information about violence.
Read- WWE's Billie Kay (Jessica McKay) Biography and everything you need to know about her
Despite the fact that Maradona died in November of last year, the woman's legal representatives are pursuing relatives of the former soccer player, including his former representative Guillermo Coppola and other Argentine friends who accompanied him during his stay in Cuba in the early 2000s.
El Diez stayed on the island for several years to treat his cocaine addiction at the invitation of Castro himself – who was present from 1976 to 2008 and died in 2016 – after suffering an overdose that put him on the verge of death.
Justice has not yet decided whether to open an investigation into lvarez's complaint.
In her story to the international press, lvarez stated that she met Maradona through an Argentine friend, Carlos Ferro Viera, who introduced him to him in Varadero. "When I first met him, he painted me a pretty pink color. He dazzled me with flowers and won me over. "After two months, he began to change everything."
She claimed that the captain of Argentina's World Cup-winning team raped her in La Pradera, a Havana spa where she had settled with her circle. "Diego refused to let my mother go. She walks into the house, up to the room, and begins knocking on the door. Diego feels a sense of morbidity as a result of it. I tried to open the door for him, but he refused. "He covers my mouth and rapes me, he rapes me," he said, his voice breaking.
lvarez also mentioned a physical altercation when he answered Maradona's cell phone while he was sleeping: "Once Claudia (Maradona's ex-wife) calls her cell phone, I answer it." She forwarded the call to Diego, who became enraged. He grabbed the phone and tossed it against the wall. He slaps me across the face and shoves me against the bed. There were numerous instances like this.
Despite the fact that Maradona was supposed to have traveled to Cuba to rehabilitate himself, the woman claimed that he was taking drugs in front of her. She "told me to try it (cocaine) for him, that she wanted to share with me more time but I fell asleep… finally after so many days with the same I try it" and became addicted.
"If the Cuban government had not been involved, my family would never have accepted it (the relationship with Maradona)." "In fact, they didn't accept it; they forced them to accept an unsuitable relationship," she said. "Many things could have happened to me if my mother had refused."
According to the woman, Maradona asked Fidel Castro for permission to take her off the island, despite the fact that she was a minor, to attend her farewell party in Buenos Aires in 2001, which he was granted. She explained that she did not have freedom of movement during her stay and that she was forced to have a breast implant operation against her will.
This trip, which, according to the woman, occurred without the consent of her parents despite the fact that she was a minor, is what prompted the intervention of Argentine justice for alleged human trafficking for sexual purposes.
Those close to Maradona acknowledged knowing lvarez but denied knowing about the alleged abuses she suffered. While the children made no public mention of the case.
Maradona's relationship with her ended when she went on a month-long trip. She insisted that "it was not easy" and that she was "followed" by the Cuban government until she left the island in 2014.
According to the Cuban, she was not the only victim of the alleged abuses. "It's made up of other women." "I know of two people who have gone through life, and I am almost certain that they were the same age, if not younger."
When asked what she expects from now on, she stated, "My goal has already been achieved." Come to this country so that I can tell the truth to the justice system about what I've been through, and so that the rest of the world knows. What remains to be done is up to justice. "I accomplished my goal so that other girls would have the confidence and courage to speak up."