Without a doubt, Karol G is one of the most well-known singers in today's music, and she displays her talent on a daily basis on her official accounts. In addition, her third studio album, KG0516, was released. It consists of 16 songs, each one better than the last, from which songs such as "Tusa," "Bichota," and "Location" emerge, which have become some of the most popular this year.
During the concert, Carol G fell down from the steps when performing the song. She almost rolled down to the bottom and her co dancer immediately rushed to her. Her physical condition is still unknown and it's not sure if she will perform in her net concerts.
She was performing in Miami and after she stood again she told the audience that she feels like all her nails are broken and her knee is seriously hurt. She was all tears when she got up.
Read- Hayley Williams teases the return of Paramore next year
Me falling hard after swearing off love. 😂 Karol G a real one tho. ✈️
pic.twitter.com/TssSVjCUXZ

— .kevin (@sicdotk) November 27, 2021
Continuing her career, the beautiful Colombian with blue hair recently released a new song that promises to be one of the most popular today.
Shout out to Karol G for the comeback like at G at @FTXArena 😎 | #ONLYinDADE pic.twitter.com/WEnxEc94aP

— ONLY in DADE (@ONLYinDADE) November 27, 2021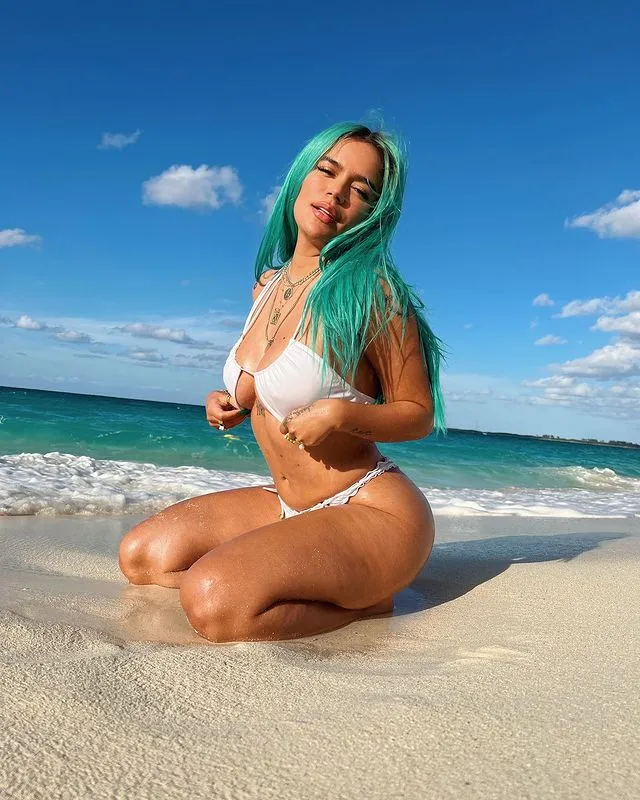 It's called Se Jodió to, and despite being only a few weeks old, it has over 54 million views on YouTube.
In terms of her professional life, Karol G recently shared a collection of photos and videos from a concert she gave in the city of the United States. They contain a plethora of entries that sang all of the talented Colombian's musical themes.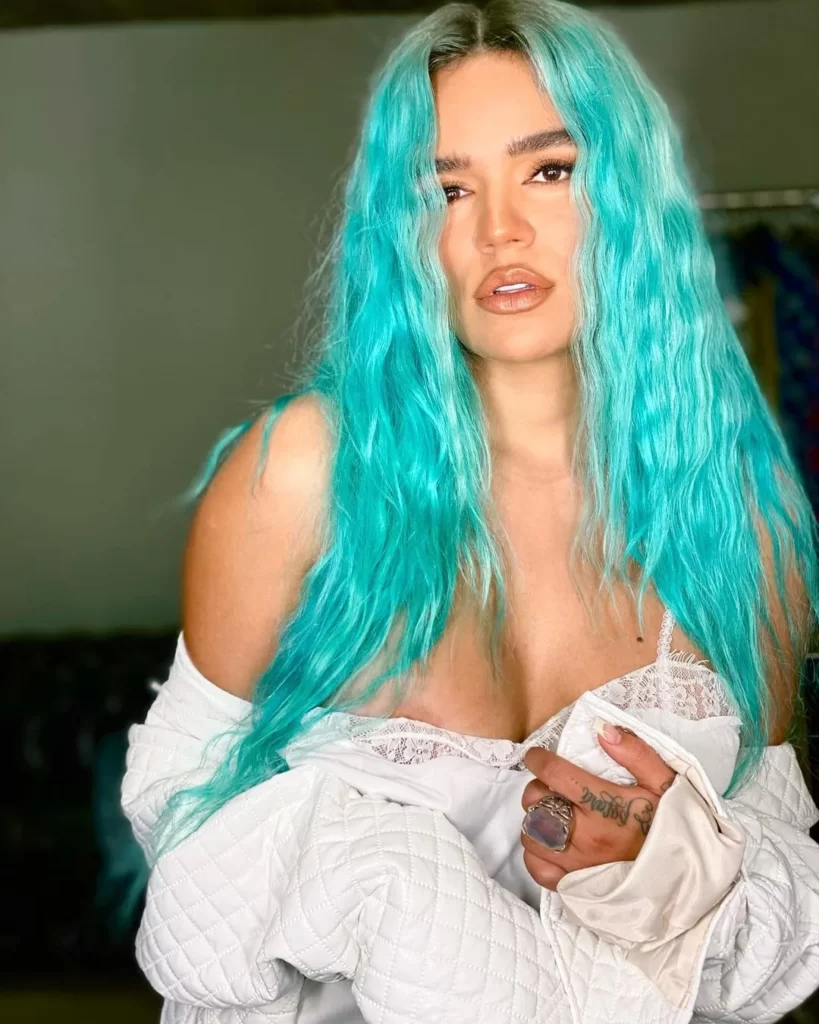 Furthermore, the "Bichota Tour" will continue in various locations throughout the aforementioned North American country and will conclude, for the time being, with two dates in the month of December in Medellin, Colombia. In theory, it was only a single date, but due to sold-out venues, it added a new show, which is also sold out.
The singer of the song "Location," for her part, not only confirmed her great musical success but also demonstrated that her beauty remains intact. She shared a series of photos from a recent presentation she gave in a city in the United States on her official Instagram account's stories. There, you can admire not only her great beauty but also her flawless beauty.