India Vs New Zealand: In the match between India and New Zealand on Sunday i.e today, the biggest pressure will be on India's captain Virat Kohli. Team India is currently under pressure after losing to Pakistan.
If they lose the match against New Zealand, the Indian cricket team is in danger of losing the T20 World Cup semifinal berth. So Sunday's match will be the biggest test of Virat Kohli's captaincy.
In the history of the T20 World Cup, New Zealand has had a one-sided dominance over Team India. India and New Zealand faced each other in the 2007 and 2016 T20 World Cups, in which India had to concede defeat.
In the first T20 World Cup held in 2007, Team India had to face defeat by 10 runs in Johannesburg. Then in 2016, chasing a target of 127 runs in Nagpur, the Indian cricket team was all out for just 79 runs. This is India's lowest score in T20 World Cup.
Also Read- 38 Famous Cricketers Nicknames That You Never Heard Of
India fails in Big Match under Virat
Under Virat Kohli's captaincy, India has failed to deliver in big matches like Championship trophy final, World test championship, World Cup Semi-final, and other matches.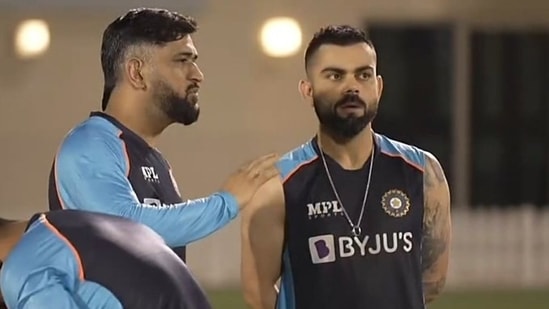 In the meantime, it has been confirmed that New Zealand's star opener and attacking batsman Martin Guptill is fit to play today's match.
Looking at the record of T20 cricket, the Indian team did not win a single match against New Zealand till 2016. But, the picture has changed in the last 5 years. Team India has won 8 out of 11 matches. If we look at the total record, 16 T20s have been played in both countries.
In this, New Zealand has won 8 times and Team India has won 6 times. Two matches have been tied and the decision has been taken in the Super Over.
New Zealand's fortunes have been heavy in the big matches it has played in recent years. New Zealand has won the 2019 One Day World Cup semi-final by 18 runs.
Team India also lost to New Zealand by 8 wickets in the final of the World Test Championship in June this year. Virat Kohli now has the challenge to change this history.