Sunny Deol has long been rumored to be planning a big comeback, and he has chosen the sequel to his blockbuster film as the medium. Yes, we're talking about his upcoming film Gadar 2, which will be announced tomorrow, October 15. Although no one knows what the title of this film will be, Sunny Deol has definitely released a poster for it.
Gadar Ek Prem Katha was released in 2001 with Lagaan and both these periodic movies did well at the box office.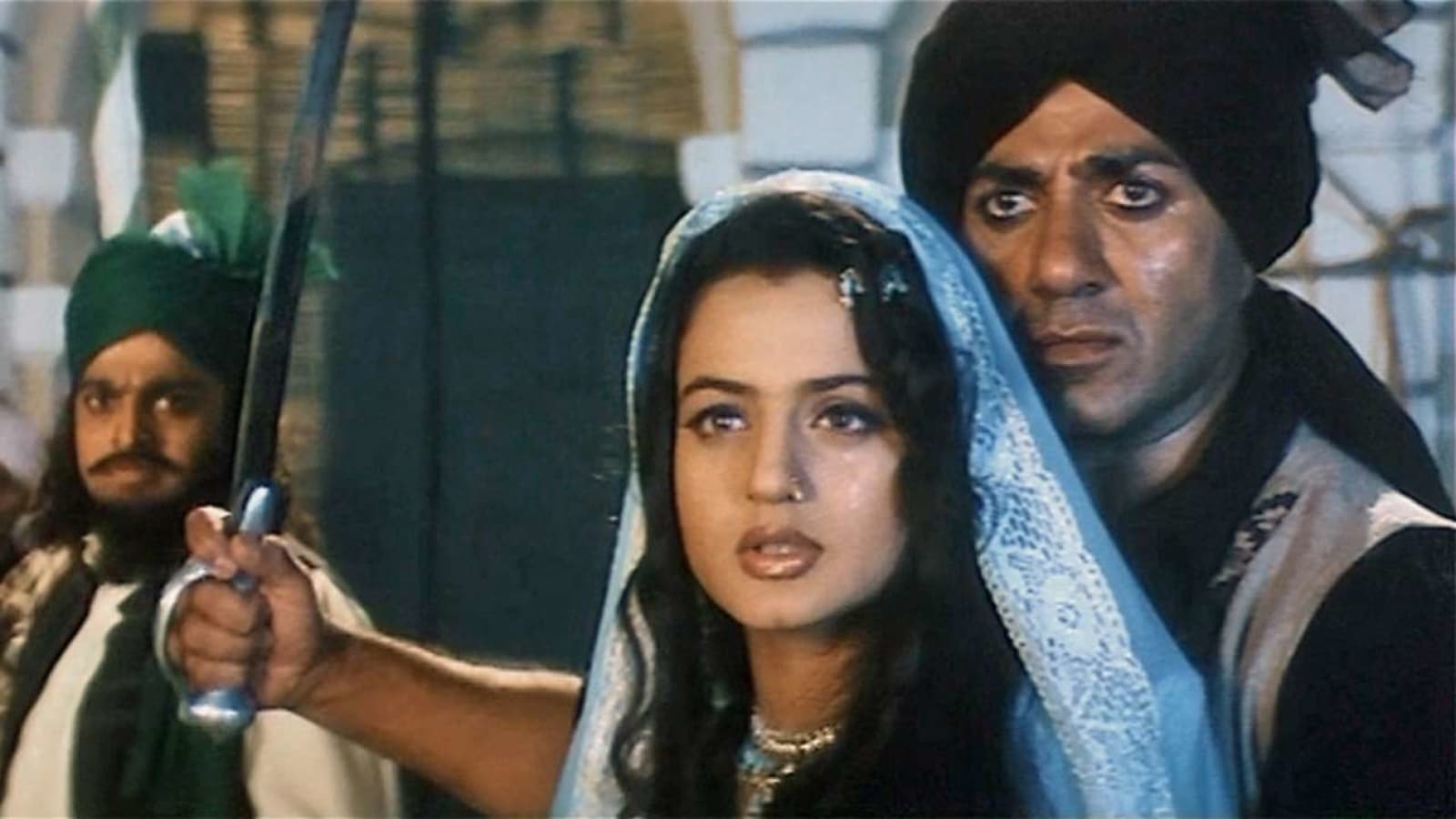 Sunny Deol's blog post 'Something very special, very close to my heart, is about to be announced.' Don't forget to tune in tomorrow at 11 a.m. 'It is fun, Jai Ho Deol,' wrote one fan of Sunny Deol's post. Aside from that, a fan wrote, 'The King of Mass is returning.'
Sunny Deol and Amisha Patel have a son, as seen in the film. The story of the son will now be continued in the film. Anil Sharma directed the film Gadar. Ameesha and Sunny Deol's son were played by Anil Sharma's son and Sunny Deol's son, respectively. In such a case, these producers claim that Anil Sharma's son will once again play the role of Amisha Patel and Sunny Deol's son in Utkarsh's film.
Sunny Deol appeared in the film Gadar as Tara and Sakina. Amisha Patel is a Muslim, while Sunny Deol is a Hindu Punjabi. Sakina and Tara marry, but Sakina's father is upset and wants to call his daughter to Pakistan and marry someone else. Tara bets her life to bring Sakina back in this situation.