You will find many fifty plus actresses who act and appear as the lead actress in the movie in Hollywood. But this rarely happens in Bollywood. Hollywood actresses such as Jennifer Lopez, Sharon Stone, Nicole Kidman, Salma Hayek, Nicole Kidman, Madonna, Monica Bellucci are all over 50, yet they have acted as lead actresses. Which actresses aged like a fine wine is a question people asks on social media and here is the actress.
So let's know about some fifty plus actresses of Bollywood who are still Fit and are active in Bollywood.
Also Read
Fifty Plus Actresses of Bollywood Who are Still Fit
So here are a few actresses aged like a fine wine and still fit and fine even in their fifties. So let us find out Which actresses aged like a fine wine?
Rekha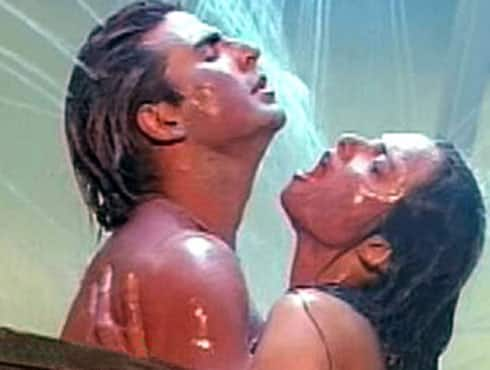 Rekha was born on 10 October 1954. His real name is Bhanurekha Ganesan. Rekha first started working in film as a child artist in 1958. Rekha made her first film as a heroine in 1970, and that film was Sawan Bhado with Naveen Nischol.
Speaking of today, by December 2023, the age of Rekha is 69 years, but Rekha is quite fit even today. She takes special care of her fitness and skin. She follows a strict rules for diet and exercise.
She appears in Bollywood movies sometimes and regularly in award functions. Rekha is also very active in politics and was a member of parliament. Rekha is known for her bold avatar in movies, movies like Ustav-1984, Aastha, Ek Hi Bhool, etc.
Poonam Dhillon
Poonam Dhillon was born on 18 April 1962. In 1978 She made her debut in Bollywood after she was crowned Miss Young India, with the film Trishul which had many big actors like Amitabh Bachchan, Sanjeev Kumar, and Shashi Kapoor. But Poonam Dhillon's beauty and smile brought her a distinct identity in Bollywood. Despite being above 50, Poonam Dhillon is also very fit and active in Bollywood. Her last films Plan A and Plan B in 2022 and Jai Mummy Di was released in 2020 in which she worked with actors like Sonali Sehgal, Supriya Pathak, and Sunny Singh.
Hema Malini
Hema Malini, popularly known as Dream Girl, was born on October 14, 1948. Hema Malini belongs to an Iyengar family of South India but was brought up in Delhi. As of April 2021, Hema Malini is now 72 years old, yet she is equally fit and beautiful. Hema Malini is a trend Odissi dancer, and her two daughters Isha Deol and Ahana Deol, are also Odissi dancers. Hema Malini performs stage shows with her two daughters quite often. Apart from this, she is also very active in politics and is also a member of parliament.
Hema Malini follows a strict diet rule and she practices her dance regularly.
Roopa Ganguly
Roopa Ganguly came to Limelight from BR Chopra's Mahabharata. Although she had done a few Bengali films before that, the role of Draupadi became a life changer for her and became famous as Draupadi all over India. Roopa was born on 25 November 1966 and according to April 2021, she is also 54 years old. Roopa is now busy with most of the politics and she is also the MP of Rajya Sabha. However, before joining politics, she was very active in films, especially in Bengali films.
Juhi Chawla
Miss India became Miss India in 1984, and Juhi Chawla, known for her laughter, was born on 13 November 1967. As of April 2021, her age is now 53 years. Juhi Chawla started her film career in 1986, but her first success came in 1988 from Qayamat Se Qayamat. She was paired opposite Aamir Khan, and this was Aamir Khan's first movie. Even at the age of 53 years, Juhi Chawla has kept herself very fit. Besides acting in Bollywood, she is also very active in movie production and IPL.
Madhuri Dixit
Madhuri Dixit, popularly known as Dhak Dhak Girl in Bollywood, was born on 15 May 1967. As of April 2021, she is also 53 years old. Madhuri started her film career in 1984 with Abodh, but she got a big success with Anil Kapoor's film Tezaab in which her song 1 2 3 was viral across India, and her dance was liked by many. After that, Madhuri ruled Bollywood for more than 10 years.
After marriage, Madhuri stayed away from Bollywood and the film industry for a few days. Still, then she made a comeback in films and played a strong female character in many movies like Gulabi Gang, Aaja Nachle, etc. She is also seen as a judge in many dance shows. Madhuri is still as many feet as she was at the time of her youth.
Sangeeta Bijlani
Sangeeta Bijlani, Salman Khan's first girlfriend and Mohammed Azharuddin's second wife, was born on July 9, 1960. When she started her career, there were a lot of discussions about her beauty. Sangeeta Bijlani started her career in 1988 with the movie Qatil. After that, she appeared in many hit movies, including Hathiyaar, Tridev, Yodha, Khoon Ka Karz, etc. But in 1996, she married then Indian cricket team captain Mohammad Azharuddin. In 2010, Sangeeta Bijlani was divorced. And since then, she has been trying to come back to Bollywood. For this, she is paying special attention to her look as well as keeping herself fit.
Sangeeta Bijlani is now 60 years old, and after her divorce, she has been seen several times at Salman Khan's house, leading to speculation that she wants to re-establish her feet in Bollywood with the help of Salman.
Ramya Krishnan
Ramya Krishnan has done films in every language of the South and has appeared in many Hindi films. Now Ramya Krishnan is over 50 years old. Ramya was born on 15 September 1970 in Chennai. Ramya started her film career in 1984. Ramya Krishnan debuted in the Hindi film industry with Parampara Movie, followed by other Hindi films such as Khalnayak, Chahat, Banarsi Babu, Bade Miyan Chhoti Mian.
In 2015, in Part One of Bahubali and part two in 2017, Ramya Krishnan's acting was highly appreciated. The movie proved to be a blockbuster, after which Ramya did many more films and web series.
Padmini Kolhapure
Padmini Kolhapure is an Indian actress and singer who is best known for her work in Hindi movies. She started acting at the age of seven in 1972, and her early credits include Zindagi and Dream Girl. Her breakthrough came with the film Satyam Shivam Sundaram, in which she played Young Roopa. She gained popularity in movies like Woh Saat Din, Prem Rog, etc.
Padmini Kolhapure born on 1st November 1965 is now 55 of age. She is one of the fittest and prettiest actors in Bollywood.
Deepti Bhatnagar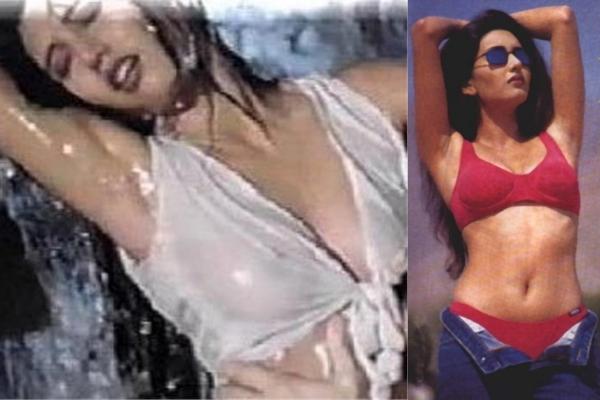 Deepti Bhatnagar born on September 30, 1967, is an Indian former actress and model who primarily worked in Hindi films, in addition to Telugu films. Her first film role came in Sanjay Gupta's Ram Shastra. She has also appeared in the Telugu film, Pelli Sandadi, the American film, Inferno and the Bollywood film, Mann. Her last Hindi movie was Rok Sako To Rok Lo and last movie was Raakilipattu.
Wrapping Fifty Plus Actresses of Bollywood Who are Still Fit
So this was our 10 fifty plus actresses of Bollywood who are still fit. If you think we have missed any actresses on the list then you can comment below.