The new Bengal Tiger is Abhimanyu Easwaran. Yes, the name by which one of the most successful captains of the Indian cricket team was known was Sourav Ganguly, and the void left by Ganguly's departure has been filled by a new Bengal Tiger.
Abhimanyu Easwaran is one of seven Indians competing in the Dhaka Premier League one-day tournament, which began on March 15. He remained unsold in the IPL 2022 mega auction.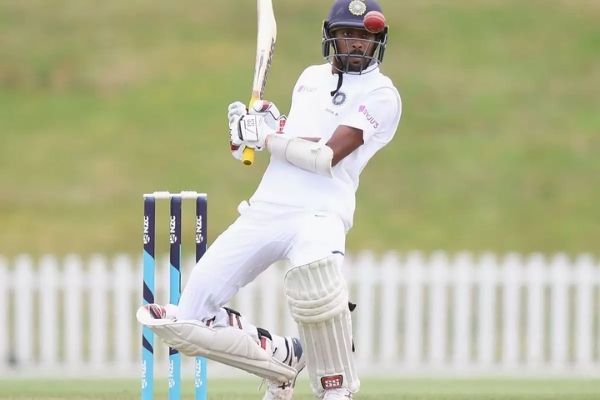 Abhimanyu Eswaran was part of the India A team which toured South Africa in November 2021. In the opening test match, Abhimanyu Eshwaran scored a century. he scored 103 runs from 209 balls before getting out to Lutho Simpla.
It makes him a strong contender to be included in team India when the Indian senior team tours to South Africa later.
Abhimanyu Easwaran is the Bengal team's captain and a fearless batsman who has made a name for himself in the Ranji Trophy with his batting! Is currently on tour in England as a stand-by extra batsman for India in the Test Championship, which is being held in England!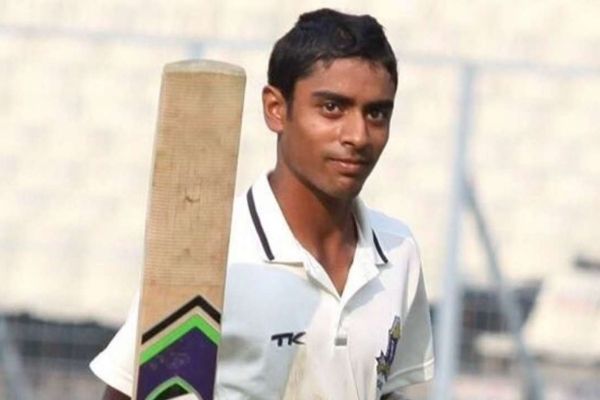 Abhimanyu Easwaran is made for cricket in such a way that he sees his batting, says the captain of the Bengal cricket team, and Abhimanyu Easwaran's journey of cricket career, running in incredible form for two consecutive seasons of Ranji Trophy series. This post will be shared with you today!
So, let us learn about Abhimanyu Easwaran's Biography, Family, Birth, Early Career, and some of his Cricket Records!
Read- Rituraj Gaikwad: The Rising Star, Biography, Age, Family
Abhimanyu Easwaran Details
| | |
| --- | --- |
| Full Name | Abhimanyu Ranganathan Parameswaran Easwaran |
| Father's Name | Mr. Ranganathan Parameswaran Easwaran |
| Mother's Name | Bela Easwaran (Punjabi) |
| Originally | Belongs to a South Indian Family |
| Sister Name | Pallavi Easwaran Kharbanda |
| Date of Birth | 6 September 1995 |
| Age | 26 years as on 2021 |
| Height | 5 feet 7 inches |
| Role in the team | Top-order batsman |
| Batting Mode | Right-handed Batsman |
| Place of Birth | Dehradun Uttarakhand |
| Education | Dehradun |
| Turning Point |  861 runs scored in 6 matches of the Ranji Trophy |
| Coach Name | Nirmal Sen Gupta |
| List A Debut | Bengal vs Madhya Pradesh in Rajkot on 17 December 2015 |
| First Class Debut | Bengal vs Uttar Pradesh in Kolkata 14-16 December 2013 |
| T20 Debut | Bengal v Tripura Kolkata 31 January 2017 |
Abhimanyu Easwaran's Birth, Family, and Education!
Abhimanyu was born in Dehradun, Uttarakhand, on September 6, 1995. Mr Ranganathan Parameswaran Easwaran is his father's name. The name of his mother Bela and she is a Punjabi. Abhimanyu has a sister named Pallavi Easwaran Kharbanda.
Abhimanyu's father is a C.A., and he received his primary education in Dehradun.
Ranganathan Parameswaran Easwaran, his father, was a cricket fan. However, due to his family's financial situation, he was unable to pursue a career in cricket and instead became a certified accountant.
During this period, though, he established the 'Abhimanyu Cricket Academy' in Dehradun. People believe that the academy was named after Abhimanyu by his father. However, this is not entirely correct. Because Abhimanyu was born in 1995, while this academy was established in 1988.
Early Career of Abhimanyu Easwaran!
There is also an intriguing story about Abhimanyu becoming a cricketer. His father, Mr R. P. Easwaran ji, aspired to be a sportsperson as well and hoped to make a career as a cricketer, but due to his responsibilities and family, he had to choose another path!
But, in order to realize his dream, he established the Abhimanyu Cricket Academy. The incredible thing is that he founded this academy in 1988, and Abhimanyu was born in 1996.
Abhimanyu told a cricket website that his father is Tamil and his mother is Punjabi, which is why they both named him Abhimanyu by mutual consent.
Now that your name has been associated with a cricket academy since before your birth, your career is set, but in order to be successful in any endeavor, you must be eager to learn and work hard.
Similarly, Abhimanyu was drawn to cricket from an early age and enjoyed the game, so his initial coaching began in his own cricket academy.
Abhimanyu's outstanding domestic career!
Abhimanyu made his first-class debut for the Bengal team in the Intercity T20 tournament on 31 January 2017. Following this, his name was added to the India A team for the Deodhar Trophy in 2018-19.
Abhimanyu is a top-order batsman for the Bengal team and also serves as the team's captain.
Easwaran made his Ranji Trophy debut against UP in 2013 and his List A debut against Madhya Pradesh in Rajkot on December 17, 2015.
Abhimanyu made his domestic T20 debut for Bengal in the 2016-17 Inter-State T20 tournament on January 31, 2016.
Abhimanyu Easwaran scored the most runs in the 2018 Ranji Trophy tournament. He scored 861 runs in six matches, the most for Bengal.
In the 2018 Deodhar Trophy, he was selected for India's A team.
During the 2018-19 season, Abhimanyu scored an impressive 186 runs in the first innings against Hyderabad, which was the Bengal team's winning margin.
His name was chosen for the India Red team in the 2019-20 Duleep Trophy.
Abhimanyu has been proposed as Bengal's Ranji Trophy captain for the 2019-20 season.
In October 2019, he was selected for India A in the Deodhar Trophy.
He also plays for India A, India B, India Blue, India Red, Rest of India, and Under 23 teams in addition to Bengal.
Abhimanyu Easwaran's international career
Although Abhimanyu has yet to make his international debut, he was associated with Team India as an alternate batsman for the World Test Championship and the England tour.
He was named as a stand-by batsman for Team India's five test matches against England. That is a significant accomplishment so early in Abhimanyu's career, and we hope to see him make his debut soon!
Some fascinating facts and records about Abhimanyu Easwaran!
Abhimanyu's cricket career began at the age of ten, i.e. Abhimanyu began playing cricket at the age of ten.
Abhimanyu and his Khoj Nirmal Sen Gupta lived in the Bengal region.
Abhimanyu Easwar scored 861 runs in 6 Ranji Trophy matches with an average of 95 points (66) and finished the series as Bengal's leading run-scorer.
Abhimanyu scored his first first-class double century against Punjab in the 2008-09 season, and he batted for 201 runs in this match.
In 2019, Abhimanyu played a 233-run innings against Sri Lanka.
Abhimanyu Easwaran is one of the few Indian players who has also played in the Dhaka Premier League, and he has been the highest run-scorer for the Prime Bank team, as well as one of the leading Bangladesh teams in the Prime Bank team Dhaka Premier League. Is.
In the category of Abhimanyu's favourite batsmen, he likes Indian teammate Rahul Dravid.
In terms of movies, his favourite actor is Prabhas of South Cinema, best known for the film Bahubali, and his favourite actress is Aishwarya Rai.
Abhimanyu enjoys playing at Eden Garden Stadium in Kolkata.
Abhimanyu's father also runs his own cricket academy, which he calls the Abhimanyu Cricket Academy.
Abhimanyu's father aspired to be a cricketer as well, but due to personal circumstances, he had to abandon his cricket career and pursue another career as a chartered accountant.
Despite the fact that Abhimanyu was born in Dehradun, Uttarakhand, Abhimanyu is a Bengal player. This occurred because Abhimanyu was away from home and near Bengal when he was doing cricket coaching with his coach Nirmal Sen Gupta. As a result, when he made his Ranji Trophy debut, he began playing for the Bengal team.
Abhimanyu has demonstrated in his career that he is a big match player, and he has many such innings ahead of him, including one in the Duleep Trophy final of 2019-20, in which Abhimanyu played a smart inning of 153 runs for his team India Red. And this innings defeated India Green's team by an innings and 38 runs.
Following this innings, the selectors announced that he would be the Indian team's reserve player for the England tour, which meant that he would be taken to England as an extra batsman on this tour.