Suhana Khan, the daughter of Bollywood superstar Shah Rukh Khan, is one of those celebrity children about whom everyone wants to learn more and more.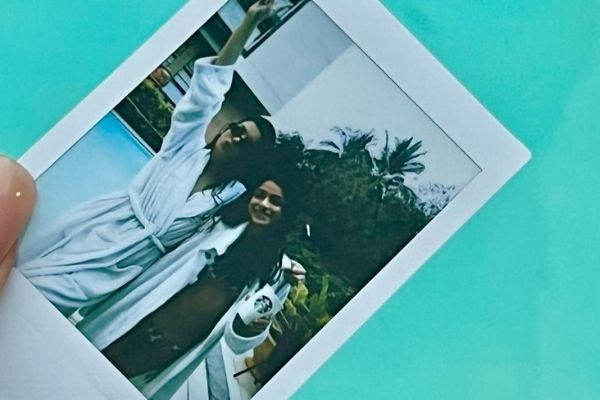 Suhana may not have yet entered Bollywood, but she outperforms even the biggest stars in terms of the fan base. Every image and video of Suhana goes viral as soon as it is shared on social media.
In the meantime, a video of Suhana has gone viral on the internet. In this video, she can be seen swimming with Ananya Panday and Shanaya Kapoor. During this time, everyone's daring style is driving the fans insane.
Read- Mission Majnu: Sidharth Malhotra and Rashmika Mandhana Movie To Release On
On International Women's Day, Shanaya Kapoor posted a video to her Instagram account. Ananya Pandey and Suhana Khan are seen having fun in the water with Shanaya Kapoor in this video.
The three's daring style is worth watching in this underwater video. Suhana Khan is seen giving a very bold pose while underwater while looking at the camera. Suhana's video is becoming increasingly popular on social media. The bold style of Starkid's in all three videos in this video is driving fans insane.
Let us inform you that Suhana Khan will be making her Bollywood debut very soon. She was recently spotted in the office of Zoya Akhtar. At the same time, there are rumours that she will make her Bollywood debut soon.
However, no official information about the Bollywood debut has been released as of yet. However, according to media reports, Suhana will be able to break into the acting world with Zoya Akhtar's series Archies. This film's production was announced by Netflix last year. This popular comic strip has a large number of fans all over the world.
There have also been rumours that Sridevi's daughter Khushi Kapoor and Amitabh Bachchan's granddaughter Navya Naveli Nanda will join the cast. At the same time, there was word that Saif Ali Khan's son Ibrahim Ali Khan would be making his film debut. Reema Kagti, who has written and produced films with Zoya, is also involved in the project.