Somy Ali, Bollywood actor Salman Khan's ex-girlfriend, recently made some indirect allegations against Salman on social media. Through his post, she has threatened Harvey Weinstein of Bollywood without naming anyone.
In addition, she has used the name Aishwarya Rai Bachchan. Let us introduce you to Harvey Weinstein, a well-known Hollywood producer and filmmaker. Harvey was accused of raping, beating, and threatening a number of women and actresses.
46 years of age Somy Ali is a Pakistani-American model, actress, writer, filmmaker, and activist who has appeared in Bollywood films. She is the founder of the non-profit organization No More Tears.
Somy Ali indirectly threatens Salman
'Bollywood's Harvey Weinstein, one day you too will be exposed,' Salman wrote in the caption of his post. Women who have been abused by you will come out one day and tell you the truth. Aishwarya Rai Bachchan, for example.
Read- Adhuna Bhabani: Ex-Wife Of Farhan Akhtar Turns 55
Salman and Somy split up because of Aishwarya
In an old interview, Somy said of her relationship with Salman, 'Salman was my first boyfriend.' But Aishwarya Rai got in the way, and my relationship ended. When I was a teenager, I had a crush on Salman. This crush brought me all the way from Florida to India. I started working in movies solely to marry Salman. On the sets of 'Hum Dil De Chuke Sanam,' Salman grew closer to Aishwarya Rai and ended his relationship with Somy in 1997.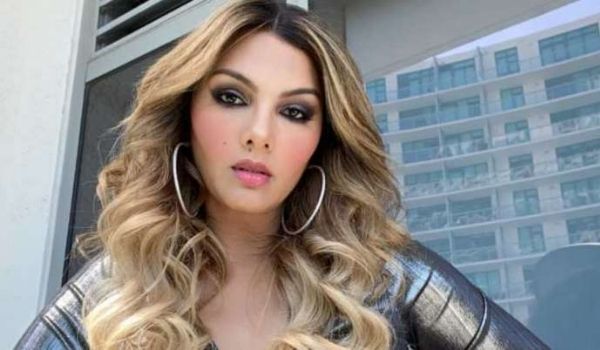 Salman and Somy had been together for about 8 years
Somy appeared in about ten films and commercials between 1991 and 1997, including 'Ant,' 'Kishan,' 'Avatar,' 'Teesra Kaun,' 'Andolan,' and 'Agnichakra.' Somy and Salman met in a studio. For about 8 years, Somy was in a relationship with Salman. Both have collaborated on the film 'Buland,' which has yet to be released. The film was shot in 80 percent of its entirety.