Today is the birthday of Rabindranath Tagore, the Nobel Laureate who influenced Indian culture, art, and literature. Rabindranath Tagore received the Nobel Prize in Literature in 1913 for his epic Gitanjali. He was Asia's first Nobel laureate.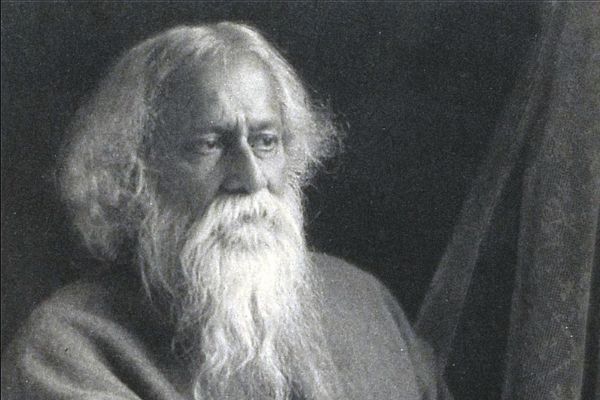 Find out about Rabindranath Tagore's career on the occasion of his birthday. He also has a Bollywood connection and you will be astonished to know that apart from Sharmila Tagore he was also related to Tragedy Queen Meena Kumari.
Rabindranath Tagore Bio
| Date of Birth |  May 7, 1861 |
| --- | --- |
| Place of Birth |  Calcutta, British India |
| Date of Death |  August 7, 1941 |
| Place of Death |  Calcutta, British India |
| Profession |  Writer, song composer, playwright, essayist, painter |
| Spouse |  Mrinalini Devi |
| Children |  Renuka Tagore, Shamindranath Tagore, Meera Tagore, Rathindranath Tagore and Madhurilata Tagore |
| Father |  Debendranath Tagore |
| Mother |  Sarada Devi |
| Award |  Nobel Prize in Literature (1913) |
Tagore was born to a wealthy family in Kolkata on May 7, 1861. Rabindranath's father wished for him to become a barrister. In 1878, he was deported to the United Kingdom for this reason. He witnessed the creation of Western music and dance, as well as other arts, there. He then went back to India.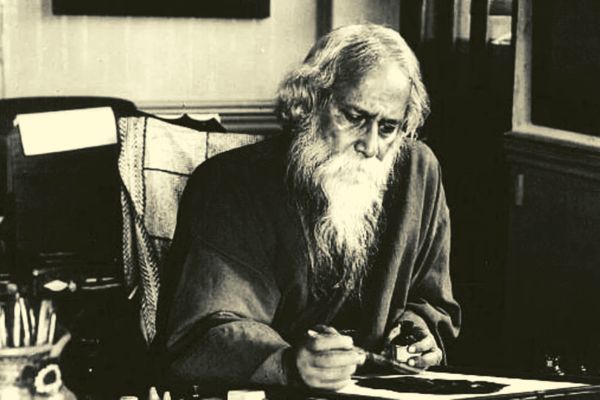 Rabindranath Tagore wrote over two thousand works of literature. He made an impact on Hindustani classical music. He published a collection of poems titled 'Sandhya Sangeet.' There are also music-related poetry collections, such as Prabhat Sangeet, Shaishav Sangeet, and Chhabi O Gaan. He wrote numerous books, including Postmaster, Chitra, Nadi, Chaitali, Vidai Abhishap, Chirkumar Sabha, and Kabuliwala. 'When we are humble, we are on a journey to greatness,' he used to say.
Rabindranath sang Bankimchandra's song 'Vandemataram' at the Congress convention in Calcutta in December 1896, and he sang it himself. 'Vandemataram' was sung in the National Assembly for the first time.
He was an outspoken opponent of Bengal's partition in 1905, a pivotal event in the Indian War of Independence. In protest of the 1919 Jallianwala Bagh massacre, he reclaimed the title of "Knighthood."
Gitanjali, a collection of poems by Rabindranath Tagore, was awarded the Nobel Prize in Literature in 1913. This was not only India's first Nobel Prize, but also Asia's first.
The national anthem of India, 'Jana-Gana-Man,' was written by Rabindranath Tagore. In addition, he wrote the song 'Amar Sonar Bangla' (Bangladesh's national anthem is this song). These compositions have been chosen as India's and Bangladesh's national anthems, respectively.
Rabindranath Tagore is the world's only poet who has written two national anthems. Rabindranath Tagore was a hero to Mahatma Gandhi. He was the one who bestowed the title 'Gurudev' on Tagore. Rabindranath Tagore passed away on August 7, 1941.