Ina Dajci, who is now in her forties, is said to have the beauty of Angelina Jolie and supermodel Irina Shayk. Many viewers commented that, from the angle of the profile, it is difficult to tell the Albanian beauty queen apart from Angelina Jolie, especially in the sexy lips.
Born in 1994, the beauty queen is now 27 years old and originally from Tirana, Albania.
Ina Dajci succeeded her predecessor Paula Mehmetukaj as Miss Universe Albania 2021 in July 2021. She is representing her home country in the Miss Universe 2021 in Israel. She will become the first woman to win Miss Universe from Albania if she wins.
At the age of 18, Ina Dajci traveled to the United States to study art and history, and she later returned to New York City. She was invited to work as a teaching assistant and then as a research assistant at the University's Center for Scientific Research while studying in the United States.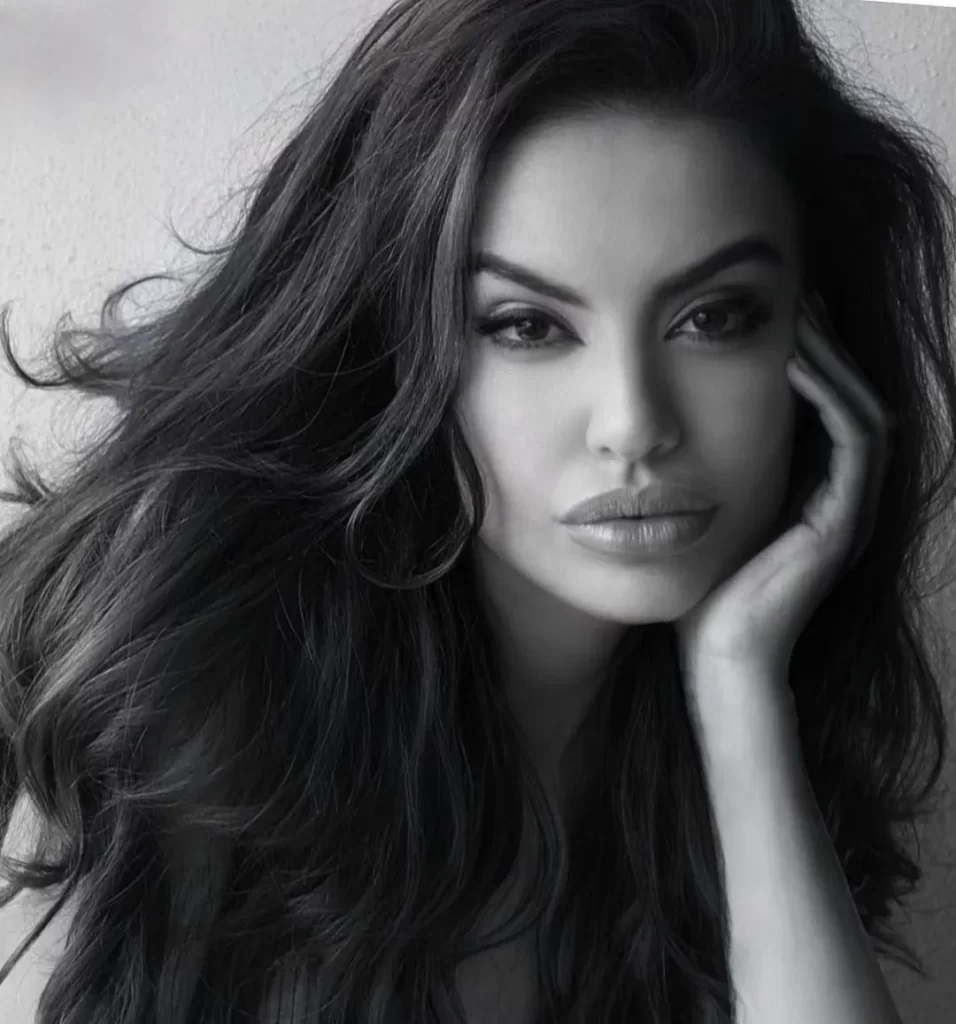 She became an architect in her third year of college and worked on numerous projects. After working in the United States, Dajci decided to return to her home country to compete in a beauty pageant in order to take advantage of the opportunity to compete internationally.
During her time in the United States, she also met legendary photographer Fadil Berisha, who has specialized in fashion photography for the Miss Universe pageant for many years. Ina Dajci, who has an angular face and attractive charisma like Angelina Jolie, has become photographer Fadil Berisha's "muse."
Read- Luiseth Materán: Miss Universe Venezuela
Ina Dajci expressed concern about the state of employment in less developed countries, where cultural and social issues are not valued while competing in the beauty pageant.
"I want to use my platform to bring attention to social issues. I believe that I can bring new perspectives to cultural activities ", Dajci stated unequivocally during the competition.
It is well known that Ina Dajci is still working hard to improve her skills, knowledge, and practice in order to demonstrate her ability in the international arena. If she is crowned, Ina Dajci will be the first Albanian to win the Miss Universe pageant.
Ina Dajci's resemblance to Angelina Jolie has caused her to be increasingly discussed by the public. What are your thoughts? Is Ina Dajci really Angelina Jolie's twin? So, why not leave your response in the comments section below?