Esha Gupta, the Bollywood actress, may be away from the big screen, but she is very active on social media.
The 36 years old actress Esha Gupta frequently has photoshoots and shared photos from them on social media. Esha Gupta has now shared another bold photo on Instagram. Esha Gupta looks stunning in this photo.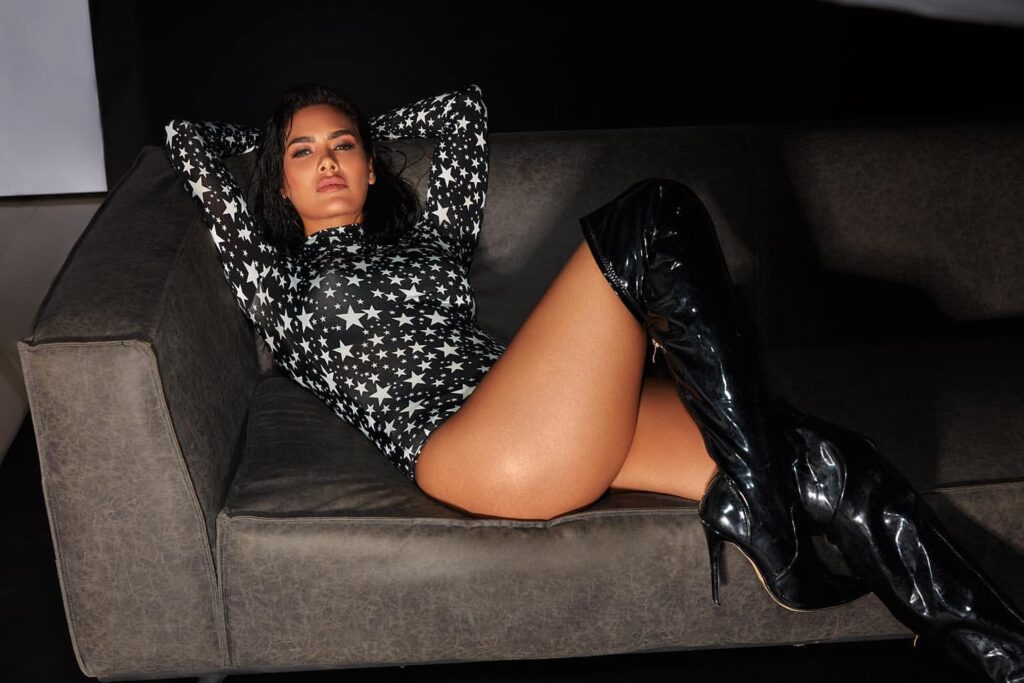 Esha Gupta shared a photo of herself on Instagram. Esha Gupta can be seen lying on the sofa in this photo. He's dressed in a stunning bodysuit with full sleeves. This bodysuit is covered in stars. Esha Gupta is wearing knee-high black boots with this. Esha Gupta's avatar is extremely cool. She's posing for the camera in a salty manner in this photo.
Read- Pallavi Mukherjee Biography, Age, Boyfriend, Family and More
Esha Gupta has completed her daring look with bare skin. The hair is left open there. Fans can't take their eyes off Esha Gupta when she's wearing this look. He is also receiving a lot of praise in the comments section, with thousands of likes. 'Wow,' said one fan of Esha Gupta's photo. 'Great,' said another. At the same time, many people have expressed their emotions by using heart and fire emojis.
When it comes to Esha Gupta's projects, she will be seen in the film 'Desi Magic.' Following this, she is expected to appear in the third part of the superhit franchise 'Hera Pheri.' Esha Gupta was most recently seen in One Day: Justice Delivered. This film did not fare well at the box office.
Esha is in an affair with Spanish businessman Manuel Campos Guallar and the couple are planning to get married though the dates are not confirmed by both.