Charlotte Emma Aitchison, better known as Charli XCX, is a British singer and songwriter born on August 2, 1992. Charli XCX, best known for songs like "Boys," "Dream Glow," and "White Mercedes," made her debut in 2013 with the album "True Romance," after first becoming known on Myspace.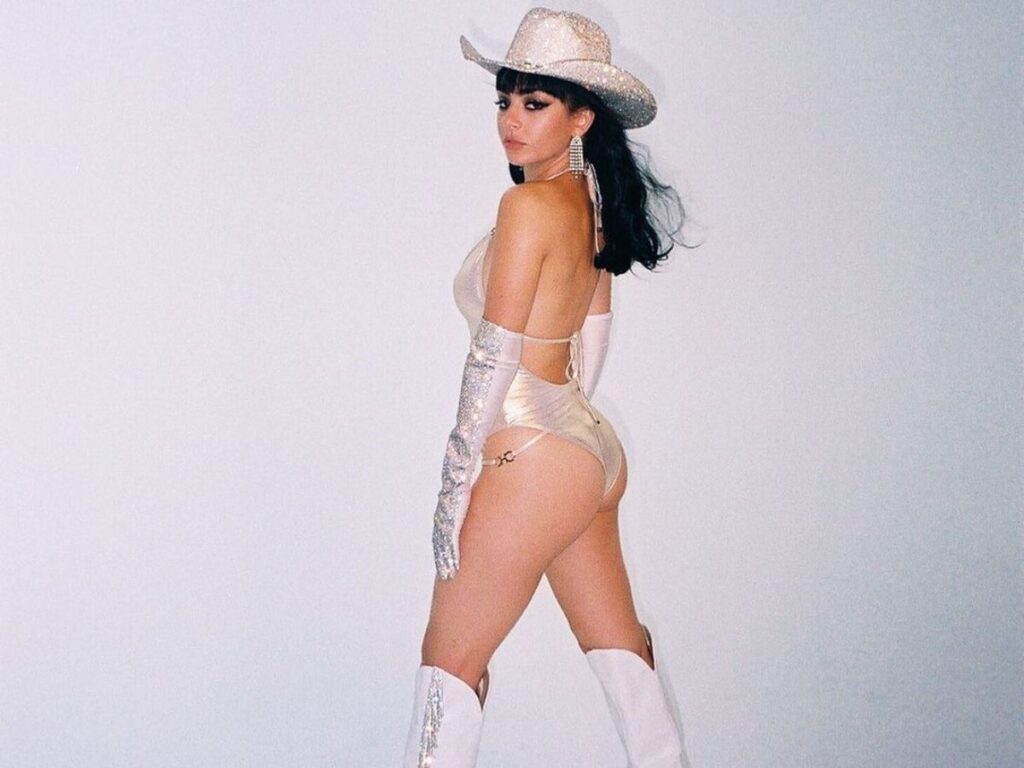 A year later, she achieved fame with "Fancy," which she followed up with "Sucker," an album that included hits like "Break The Rules," "Boom Clap," and "Doing It." Since then, she has worked with a variety of artists, including Troye Sivan, BTS, Wolf Alice, Carly Rae Jepsen, and Jay Park. She is currently dubbed the "new pop diva."
| | |
| --- | --- |
| Name | Charlotte Emma Aitchison |
| Stage Name | Charli XCX |
| Date of Birth | August 2, 1992 |
| Age | 29 as of March 2022 |
| Mother | Shameera (Indian) |
| Father | Jon Aitchison (Scottish) |
| Born in | Cambridge |
| Net Worth | Approx $10 Million |
| Height | 5'3″ (160 cm) |
The early years of Charli XCX
She was born on August 2, 1992, in Cambridge, England, to Shameera (an Indian from Uganda) and Jon Aitchison (Scottish). Her father is a businessman, and her mother was previously a nurse. She grew up in Start Hill, Essex, and went to Bishop's Stortford College.
Charli is from mixed ethnicity as she is half Asian from her mother's side and half European from her father's side.
Her stage name Charli XCX is inspired by her first MSN messenger ID that was Charli Kiss Charli.
Read- Singer Charli XCX reveals too much after her dress strap burst during an awards ceremony.
She was interested in music since she was a child, and at the age of fourteen, she began to compose and make herself known through My Space. Her activity on this platform led to her being discovered by a promoter, with whom she collaborated, appearing in stores and at private events.
Charlie XCX Music Career Beginning
Charli made her debut as a singer in 2008, when she released the singles Franchesckaar! ", Emelline ", and Art Bitch under the Orgy Music label. She relocates to London two years later and signs a contract with Asylum Records. That same year, she began her studies at University College London's Slade School of Fine Art. She dropped out of college in her second year.
A year after signing the contract, she appears on the single "End of the World," which she co-wrote with Alex Metric. This was followed by her first solo singles "Nuclear Seasons" and "Stay "Away," both of which appeared on Pitchfork's list of the Top Songs of 2011.
The following year, Charli would capture the public's attention with "I Love It," a song she co-wrote with the pop duo Icona Pop. She released the EP "You're the One" (2012) and the mixtape "Heartbreaks and Earthquakes" the same year (2012).
Charli XCX's Career and Notoriety
Charli, best known for her hit with Icona Pop, made her debut in 2013 with the hit album "True Romance." This resulted in the singles "You (Ha Ha Ha)" and "What I Like," as well as the previously released "Stay Away," "Nuclear Seasons," and "You're the One." The album debuted at number 85 on the UK Billboard Chart, as well as number 11 on the US Heatseekers Albums and the Australian Hitseekers Albums.
A few months later, she would release "Just Desserts" with Marina and the Diamonds, and in 2014, she would achieve fame with "Fancy," a single co-written with Australian singer Iggy Azalea; the song topped the US Billboard Hot 100 chart, making it the first work by Charli and Azalea to do so.
Charli would write songs for other artists in the months that followed, while still working on her new album. Among others, she co-wrote Iggy's "Beg for it," Ryn Weaver's "OctaHate," Buckcherry's "Say F – k It," and Bella Thorne's "Boyfriend Material."
Shortly before the release of "Sucker" (2014), she released "Boom Clap," a theme from the soundtrack of the film The Fault in Our Stars, starring Shailene Woodley and Ansel Elgort. Aside from "Boom Clap," "Sucker" would include several hits, including "Break The Rules," "Doing It," and "Famous."
The following year, she opened for Katy Perry on her Prismatic World Tour before releasing the hit "Drop That Kitty" with Tinashe and Ty Dolla Sign.
Then, in 2016, she released the EP "Vroom Vroom," and in 2017, she released the mixtapes "Number 1 Angel" and "Pop2." Songs like "Blame It On U," "ILY2," "Lucky," and the collaborations "Drugs" with ABRA, "Lipgloss" with cupcakKe, and "Backseat" with Carly Rae Jepsen are among them.
That same year, she became a trend again with her single "Boys," for which she starred alongside artists such as Joe Jonas, Brendon Urie, and Charlie Puth, as well as other models and Internet personalities. Charli decided to cancel the release of her third album shortly after, owing to the leak of several tracks.
She began 2018 by joining Camila Cabello on Taylor Swift's Reputation Stadium Tour. She then released "5 in the Morning," which was followed by "Focus," "No Angel," and "Girls Night Out," before releasing "1999" in collaboration with Troye Sivan in October.
This would be the first single from his upcoming album "Charli," which will be released in 2019. This album includes songs like "Next Level Charli" and "Thoughts," as well as collaborations with Sivan and Lizzo on "2099" and "Blame It on Your Love."
Charli XCX and BTS's Jimin, Jin, and Jungkook will release the song "Dream Glow" as part of the BTS World game in mid-2019. She would then finish the year by collaborating with Tommy Genesis on "Bricks" and Brooke Candy on "XXXTC."
Love life
Charli XCX is romantically involved with Huck Kwong. The couple has been dating since 2019. Prior to this, Charli had known Huck since 2012, and the two dated briefly in 2014 before splitting up.
This time, too, the couple was nearing the end of their relationship. However, living together throughout the pandemic lockdown aided in the physical and emotional strengthening of Charli and Huck's love. Charli's ex-lover used to work in A&R, and the couple's common buddy is Emmie Lichtenberg.
Charli formerly dated Ryan Andrews. Ryan is a filmmaker that directed many of Charli's music videos in her early career. Nuclear Seasons, You (Ha Ha Ha), and Super Love are among the songs featured in these music videos.
Physical appearance
Charli XCX stands at about 1.6 meters (5 feet 3 inches) tall and weighs roughly 55 kilograms. Similarly, the English singer's chest-waist-hip measurements are 34-27-34 inches. Charli also has dark brown eyes and hair the same color.